On a warm and humid evening in May 1982 I got off the Greyhound bus in Lafayette. I found myself standing at the crossroads of another culture, across from the Grant Street Dance Hall.
---
I went into a bar where a band was playing, they told me it was Zydeco. Good music, but not what I was looking for. This is Rockin' Dopsie & Zachary Richard playing at the Grant Street Dance Hall in that same year, 1982.
---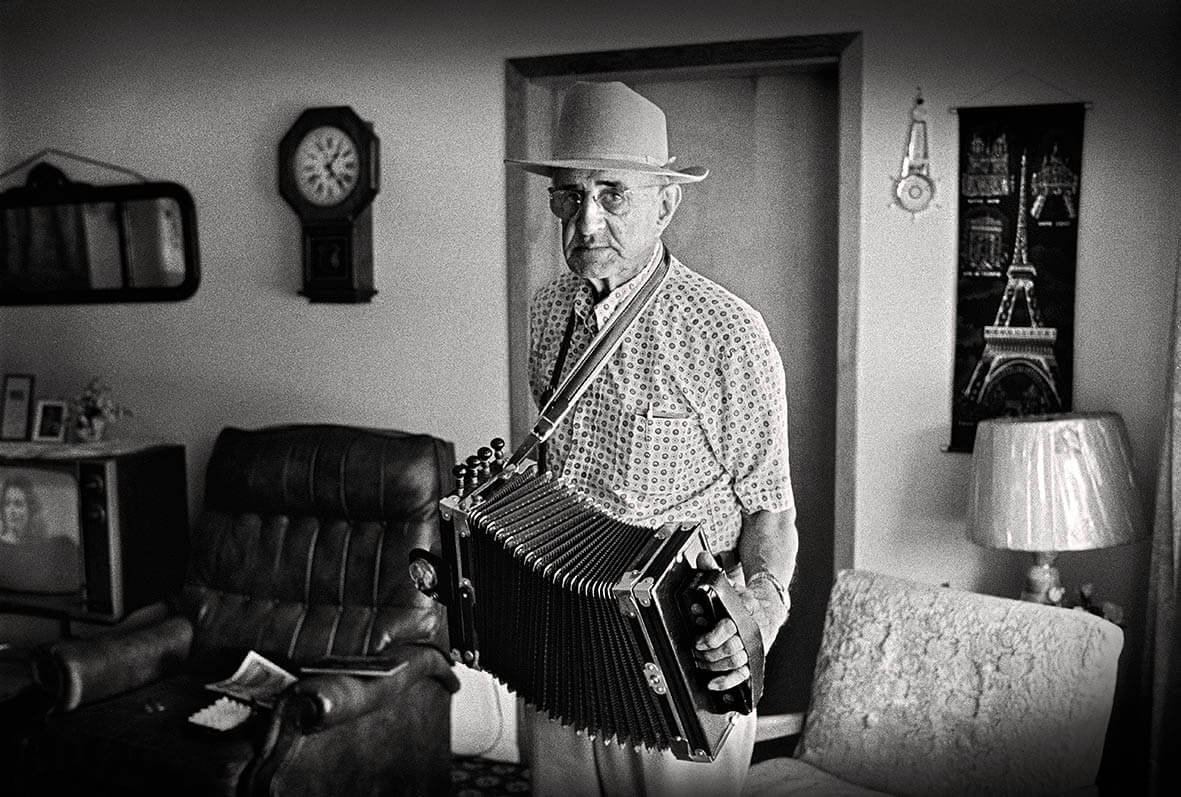 That evening someone gave me the name and address of the godfather of Cajun music, Ambrose Thibodeaux, written on a paper napkin. The next morning I met Ambrose in his yard, mowing the lawn. He was very surprised that somebody from the Netherlands was interested in his music! He put away the lawn mower and we went into his house. For the rest of the day.
---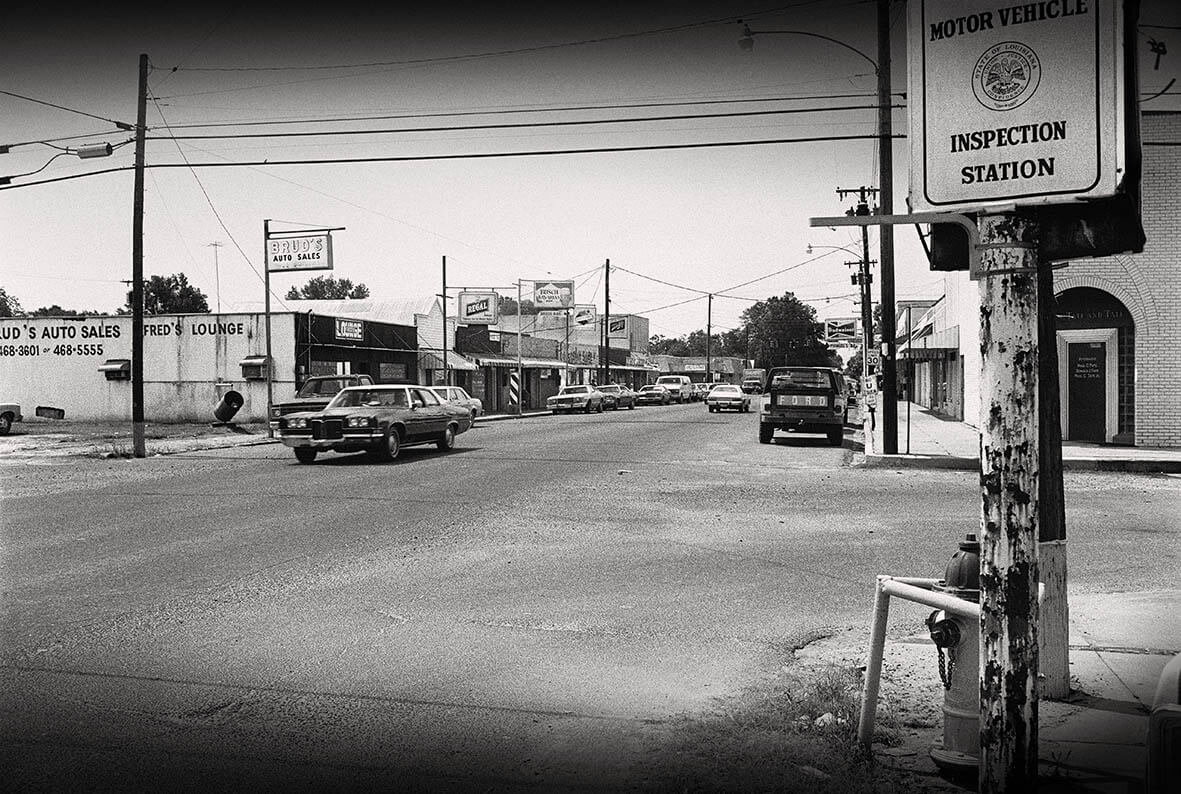 One of the places where I discovered real Cajun music and culture was at Fred's Lounge in Mamou. People gave me the names of musicians scribbled on little pieces of paper or on cardboard beer coasters. Time and again I was surprised by the cultural endurance of this relatively small group of people. Both old and young keep their history alive through a simple bond—the culture, the language, and the songs of their ancestors.
---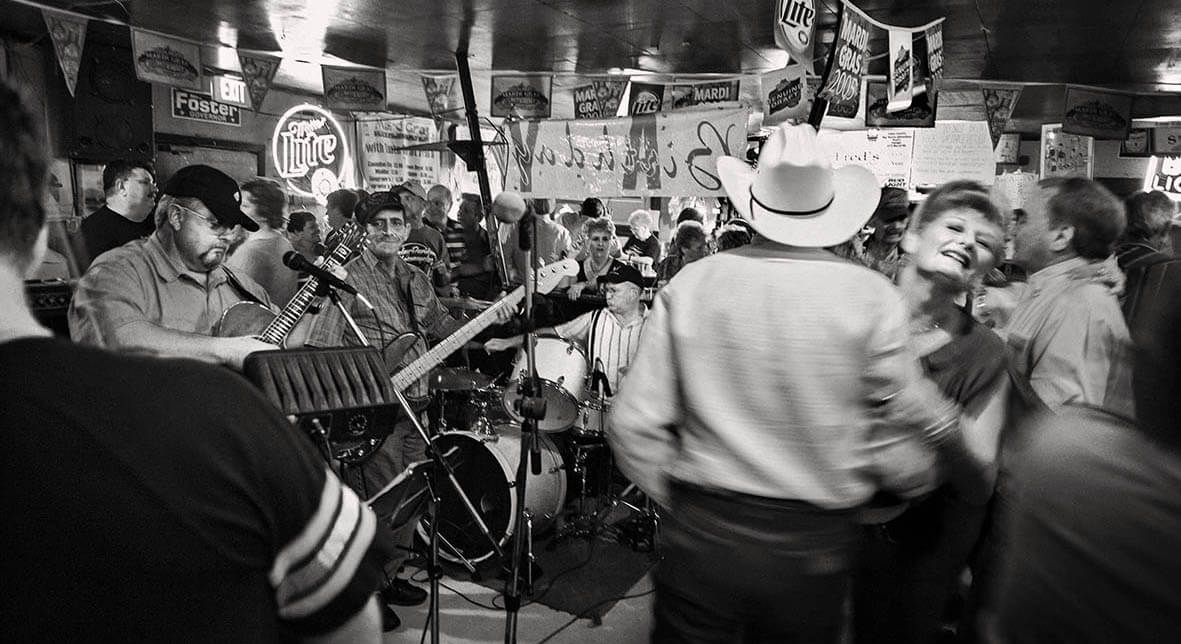 Fred's Lounge is a special pub. After Fred's death, his wife Sue ('Tante Sue') kept the bar open only on Saturday mornings, from 9 to 1 pm, with live Cajun bands. Here Kurt Daigle and friends are hanging out at Fred's on one of those Saturday mornings. On my first trip, in 1982, I visited Fred's at 10 in the morning and asked for a cup of coffee. Sue looked at me and said almost angrily, "Coffee? I don't have that, you have to be across the street at the hotel on the corner. Here you can get beer or whiskey!"
---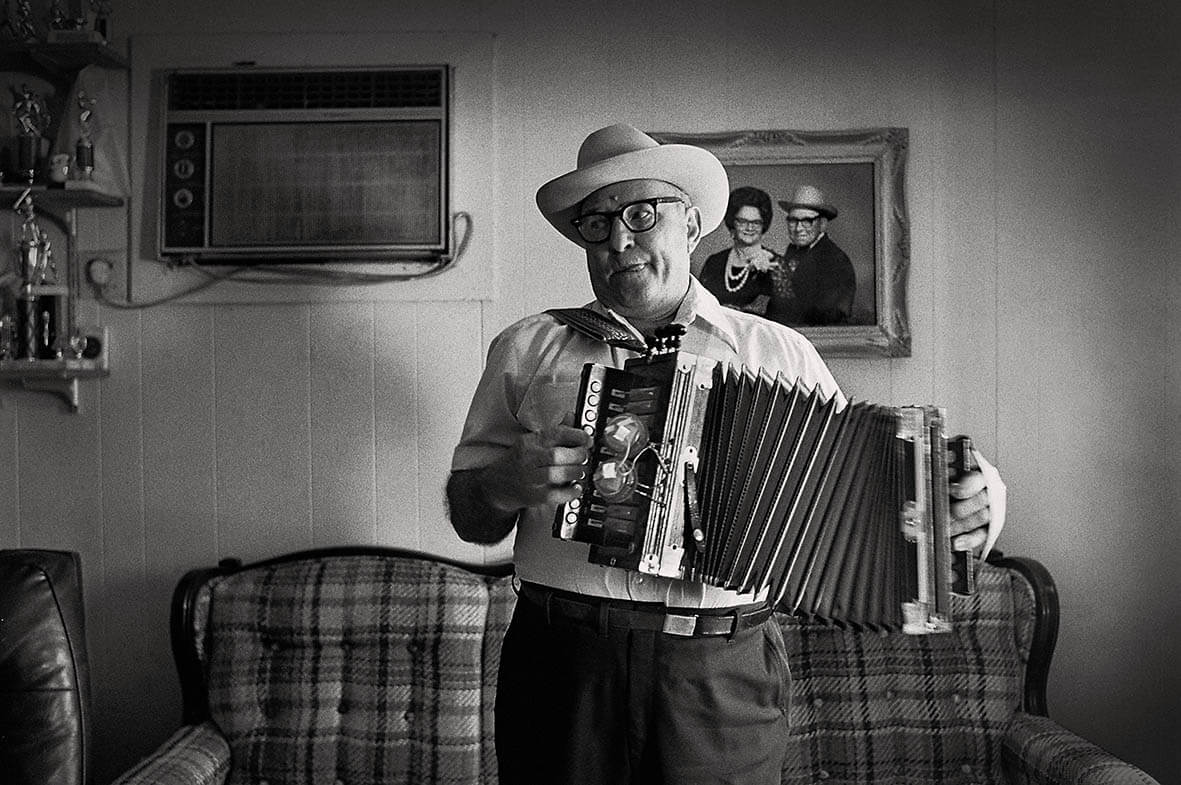 At Fred's Lounge a nice lady gave me the name and address of another living Cajun legend, Aldus Roger. Aldus was married for the third time, his wedding photo hung over his couch. I got a 45-rpm from him and I asked if he would sign it for me. His wife did that for him because he had never learned to write. As a child, he was constantly hit with a ruler on his fingers when he spoke French at school and not English. Then his father took him out of school to help pick cotton in the fields.
---
On Sunday, November 10th, Emile Waagenaar will give a lecture in Utrecht on his photo series of Cajun musicians. For more info, click here. To order 'Arrête pas la musique! – Portraits of South Louisiana' from Amazon: click here.
This is the third of seven blogs based on Dutch photographer Emile Waagenaar's book of portraits of Cajun musicians. The first one appeared on September 18, 2019.