Feb 03, 2018 - Muziekgebouw aan 't IJ, Piet Heinkade 1 Amsterdam
TAKE NOTE: Tickets for this event are not handled by the John Adams Institute and can only be reserved at Muziekgebouw aan 't IJ. To reserve tickets, click here.
---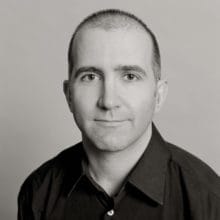 The John Adams is partnering with the String Quartet Biennale Amsterdam, which will run from 27 January to 3 February 2018 at the Muziekgebouw aan 't IJ. On the last day of the festival, the renowned music critic of The New Yorker, Alex Ross, will give a talk in which he will reflect on some of the most striking moments in string-quartet modernism and examine the more adventurous tendencies in the music of today. Alex Ross is well known for his astonishing history of twentieth-century music, The Rest Is Noise, which won the National Book Critics Circle award and was a finalist for the Pulitzer Prize. At this morning event, Ross will discuss how string quartets have been at the center of some of the most significant developments in musical modernism, whether in terms of harmony, timbre and texture, or form and duration. Join us for a morning with one of most acclaimed music critics in the U.S.
This event is free of charge, but reservation is mandatory. To reserve tickets, go to https://www.muziekgebouw.nl/agenda/Concerten/6957/Alex_Ross/Keynote/
Following this event there will be a concert of the DoelenKwartet. You can get a 10% discount on tickets for this concert using the discount code SQBAADAMS.
Moderator: Tracy Metz

In collaboration with: String Quartet Biennale Amsterdam