As part of the American Adventures Festival in Amsterdam, the John Adams Institute hosted a series of lectures on various subjects. On June 26, 1999, American composer Philip Glass and Dutch composer Louis Andriessen spoke about influences from the U.S. on 20th century Dutch composing.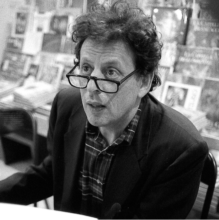 Since the opera Einstein on the Beach, produced in collaboration with Robert Wilseon (1976), Philip Glass's work has ranged from operas (Satyagraha) to film scores (Koyaanisqatsi and The Thin Blue Line) to dance (In the Upper Room). He won the best music award of the Los Angeles Film Critics Association for his soundtrack in Kundun, a film by Martin Scorcese. He has also been nominated for a Golden Globe award and the Academy Award for his achievements in music.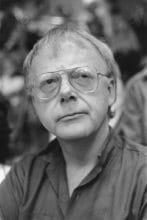 Louis Andriessen, one of Holland's leading composers, graduated from the Royal Conservatory in the Hague with a major prize in composition. Andriessen has written compositions for piano, chamber orchestra, and orchestra. During the 1970s and 1980s, he wrote a number of political works and works for larger ensembles, including De Staat, which was awarded the Matthijs Vermeulen Prize and the first prize of the Rostrum of Composers.