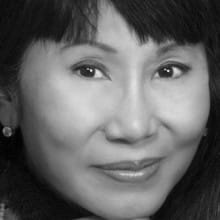 One of the great storytellers of American literature, Amy Tan, returns to the John Adams Institute after her first visit in 1996 with a sprawling epic of mother-daughter relationship, abandonment, love and betrayal. Since her debut in 1989, The Joy Luck Club, her novels have all been New York Times bestsellers, as well as the recipient of many awards.
Her new novel and the first in eight years, The Valley of Amazement, is told from the point of view of a part-American girl raised among the courtesans of Shanghai in the first years of the twentieth century. It is a moving and redemptive story that illustrates the humble status of women in Chinese society.
Join us for an evening with the grande dame of the bicultural narrative.