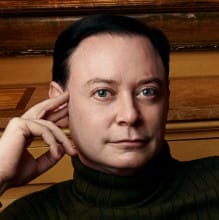 Parents cherish hopes and expectations for their children. But what if your child is "different"?
Andrew Solomon draws in Far From the Tree, winner of the National Book Critics Circle Award 2012, on ten years of research and interviews with more than three hundred families. He writes about families coping with deafness, dwarfism, Down syndrome, autism, schizophrenia, or multiple severe disabilities; with children who are prodigies, who are conceived in rape, who become criminals, who are transgender. While each of these characteristics is potentially isolating, the experience of difference within families is universal.
"A book brimming with poignancy," according to Times Magazine, in which he documents the triumph of love over prejudice and celebrates parents who see their children as they are.