"Masterpiece. Tremendous. Wow. Overwhelming". Just a few characterizations by readers of Anthony Doerr's All the Light We Cannot See. And the literary critics were also unanimous: Anthony Doerr has an immense talent for storytelling. His masterful and moving novel about two young people during World War II rapidly became a #1 New York Times bestseller and was a National Book Award finalist, the #2 Book of 2014 at Amazon and one of the ten best books of the year at the New York Times Book Review.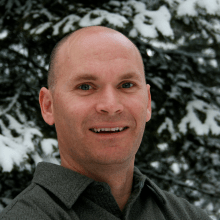 The story follows a blind precocious French girl and a scientifically minded German boy whose paths intertwine during the German occupation of France. At its core this is the story of two young, innocent children who are forced into the ugliness of war, both of them victims in some way, neither of them innocent for long.
Told from their alternating points of view, building the foundation of the story brick by brick and adding layer upon layer, the writing is captivating and stays with you long after closing the book. A "hauntingly beautiful new book," according to New York Times' Janet Maslin.
Join us for an evening with one of America's best storytellers.