The victory of Joe Biden in the US elections was predicted by no one in 2019, and by any reasonable metric, he did not run an innovative or even effective campaign. So why did he win?
Arun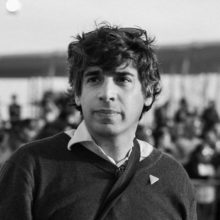 Chaudhary, who worked on both Barack Obama's and Bernie Sanders' presidential campaigns, and is currently a campaign advisor for the Dutch Partij van de Arbeid, will talk to us about campaigning in electoral politics.
What are the differences between the US and the Netherlands, and what can – should – the Dutch learn? What are we to make of the 'Americanization' of Dutch politics? American terms as 'town halls' and 'running mates' have entered the political vocabulary, while others are picking up the Trump playbook as a strategy. And Sigrid Kaag has borrowed Kamala Harris' sneakers.
We will look at campaigns – what works and what doesn't, what needs to happen in a healthy democracy, and what is dangerous.
Join us on the evening before the 2021 Dutch general election to talk about the do's and don'ts of a successful political campaign strategy.