From Lawyer to Aerial Recon Commander                                                                                                                          U.S. Army, December 21, 2015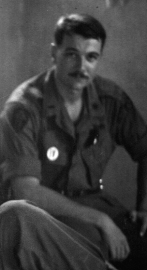 When I enrolled at Dartmouth College in September 1960, it was probable that eventually I would be drafted into the US armed forces. Facing that prospect, I joined the Army Reserve Officers Training Corps, and upon graduation four years later accepted a commission as a second lieutenant in the Army Reserve, Intelligence Branch, which only required a two-year stint on active duty.
I made the decision to take a three-year delay in fulfilling my active duty obligation in order to attend law school at the University of Michigan. Little did I know that the Vietnam War would explode during that time span. In 1964, I don't think anyone knew much about the place or the armed conflict that was beginning to boil up there.
After graduation from Michigan Law in 1967, I was ordered to active duty and sent to Fort Benning, Ga. for a 10-week course at the infantry platoon leader's school. During our third week there, prior orders for those of us assigned to Military Intelligence were canceled, and we were informed that all of us were going to Vietnam. You could have heard a pin drop in the assembly room when that announcement was made.
After Benning, I was sent to Fort Holabird, Md. for a four-week crash course in combat intelligence, then on to Vietnam on December 7. My wife, Pam (Michigan '66), whom I married during the summer after my second year of law school, went back to Michigan to stay with her parents for the ensuing year, much to her dismay. It was a tremendously dislocating experience for both of us.
Initially I was assigned to the 219th Military Intelligence Detachment, Second Field Force, near Bien Hoa, approximately 15 miles north of Saigon. The TET offensive broke out on January 31, 1968 and we came under heavy rocket attack by elements of the 275th VC Regiment. As was the case throughout Vietnam, the attackers suffered heavy casualties. The TET offensive, while a military disaster for the Viet Cong and North Vietnamese, struck a strong psychological blow, which had a major impact in the United States. I think this was a turning point in the war, which eventually led to our disengagement over a period of time, and ultimately the fall of South Vietnam in 1975.
After TET I was transferred to Advisory Team 96, Military Assistance Command Vietnam (MACV), based in Can Tho, Phong Dinh Province, smack in the middle of the Mekong Delta. I was assigned as Assistant G-2 Air, IV Corps. The G-2 Air section was responsible for planning and implementing all aerial reconnaissance missions flown both by the Army and Air Force over the southernmost quarter of the country. In addition, all of the officers in our section occupied aircrew slots. We rotated flying on low altitude visual and spot photo missions in light planes and helicopters (no, we didn't have drones). During these missions, we had to deal with hostile ground fire, bad weather, mechanical problems and our own errors in judgment.
At the end of my second week there, our section commander, a captain, was killed on just such a mission. As the next highest-ranking officer, I immediately became the de facto G-2 Air. I returned to the States in December, having flown on 77 missions all over the Delta, from the South China Sea to the Gulf of Thailand, and along the Cambodian border.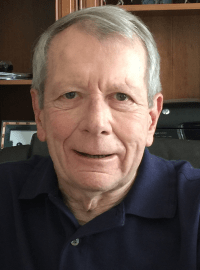 Controversy over the War tore at the fabric of our society. I believe that the Vietnam Memorial in Washington, D.C., has had a healing and unifying effect on our population. The Wall, inscribed with over 58,000 names, is a powerful, emotion-evoking monument. I cannot adequately put its impact into words.
Several years ago I was diagnosed with Parkinson's disease, which our Department of Veteran's Affairs presumptively attributes to having been caused by exposure to dioxin, that most dangerous of chemicals contained in Agent Orange. When I was awarded my commission, I never imagined that events would unfold as they did while on or resulting from my active military duty. In a sense, the War always will be with me.
Also read JAI director Tracy Metz's introduction (December 2), editor Phillip C. Schaefer's introduction (December 4), the essay by veteran Jim Harris (December 7), the essay by veteran Glen Kendall (December 9), the essay by Karl F. Winkler (December 14), the essay by George J. Fesus (December 16), the essay by veteran Carl DuRei (December 18), the essay by John T. Lane (December 23), and the essay by Bud McGrath (December 27).