Now in its 7th year, the monthly Book Club discussion focuses on one instance of the richness of American literature – fiction, non-fiction, poetry, old and new. Our objective is to explore American culture in its myriad aspects – literature, art, politics, history, race relations, landscape, economy, education, science, technology, society. Discussions are in English. As of June 2022 there are a few places for new members. Please contact Glen for additional details.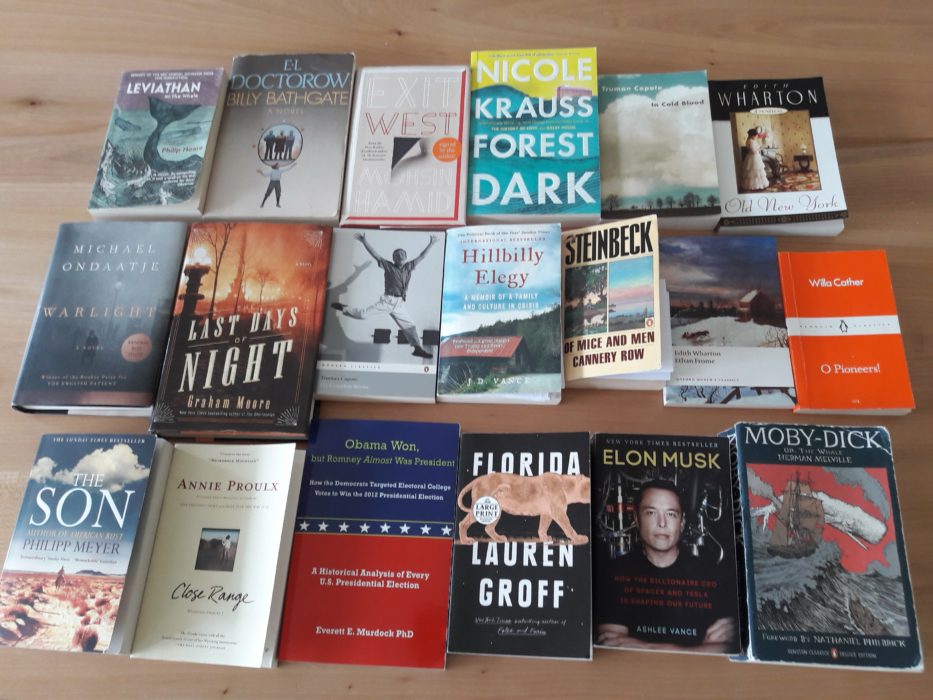 Glen Kendall, an American living in Amsterdam, coordinates the selection of books and the discussions based on recommendations from the members. We have assembled an excellent group of members with different backgrounds and life experiences. The discussions are always animated, very interesting and highly enjoyable. For a list of books the Club has read, click here.​
Currently, the Club meets at 7:00 PM twice a month, a Wednesday on Zoom and the day after, Thursday, at Athenaeum Boekhandel at the Spui (fully vaccinated members only). The same book is discussed at both sessions. Member can choose either session. There is an annual membership fee to cover the cost of the Zoom licence and to reimburse expenses for the in-person meetings. It is expected that members will participate in at least nine of the twelve monthly discussions. The size of each discussion group is limited. For more information about membership, contact Glen at kendall@john-adams.nl. Book Club members can purchase tickets for John Adams Institute events at the reduced Members price.
Book For August
Charlottes' Web by E.B. White
With the fraught world situation and the doldrums of August, a bit of feel good reading is just the thing.  That it is a children's book makes it even more so.  In addition it was written by one of America's greatest modern writers, E.B. White.  It's an unlikely story of a pig, the runt of the litter, who was rescued by a girl.  The pig survives to become famous with the help of a spider.  It's full of wisdom for children of all ages.  It's best read out loud, with a child if you can find one. It's short and it makes you feel good.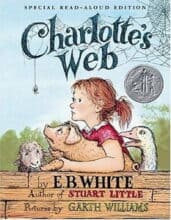 7:00 – 8:30 PM, Wednesday, August 17 on Zoom.
7:00 – 8:30 PM, Thursday, August 18, followed by conversation and drinks, Athenaeum Boekhandel, Het Spui, Amsterdam, fully vaccinated members only.