The John Adams Book Club meets monthly to discuss a book from  the rich range of American literature, fiction and non-fiction, from classics to current bestsellers. Our objective is to explore American culture in its myriad of aspects – literature, art, politics, history, race relations, landscape, economy, education, science, technology, society
Coordinator of the John Adams Book Club is Glen Kendall, an Amsterdam-based American with a life-long passion for books. As a veteran of the Vietnam War, he is also one of the authors in The War We Would Forget: Dartmouth Veterans and the Vietnam War.
Glen coordinates the selection of books and the discussions based on recommendations from the Club members The discussions are always animated, very interesting and highly enjoyable. We have assembled an excellent group of members with different backgrounds and life experiences.  And the refreshments after the discussion allow for more informal conversation.
The John Adams Book Club meets once a month. Members can choose either a Wednesday or Thursday meeting. Meetings are at Athenaeum Boekhandel, Spui 14-16, Amsterdam, 19:00 – 20:30, informal discussion afterwards. There are no regular fees for members. Athenaeum donates the meeting space for which we are most grateful.
Book Club Members receive a 10% discount on any books purchased at Athenaeum. And Book Club members can purchase tickets for John Adams Institute events at the reduced Members price.
The size of each discussion group is limited to 15 persons to facilitate discussion. At present there is no space available for new members.  If you would like to join the wait list, please send an email to JABookclub@glenems.nl.
For December we will discuss Invisible Man by Ralph Ellison.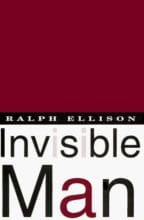 First published in 1952 and immediately hailed as a masterpiece, Invisible Man is one of those rare novels that have changed the shape of American literature. For not only does Ralph Ellison's nightmare journey across the racial divide tell unparalleled truths about the nature of bigotry and its effects on the minds of both victims and perpetrators, it gives us an entirely new model of what a novel can be.
12 & 13 December, 19:00-20:30
Athenaeum Boekhandel, Spui 14 – 16, Amsterdam
Informal conversation and drinks afterwards.
For a list of books we have previously read click here.
For a list of books for discussion September through December 2018 click here.