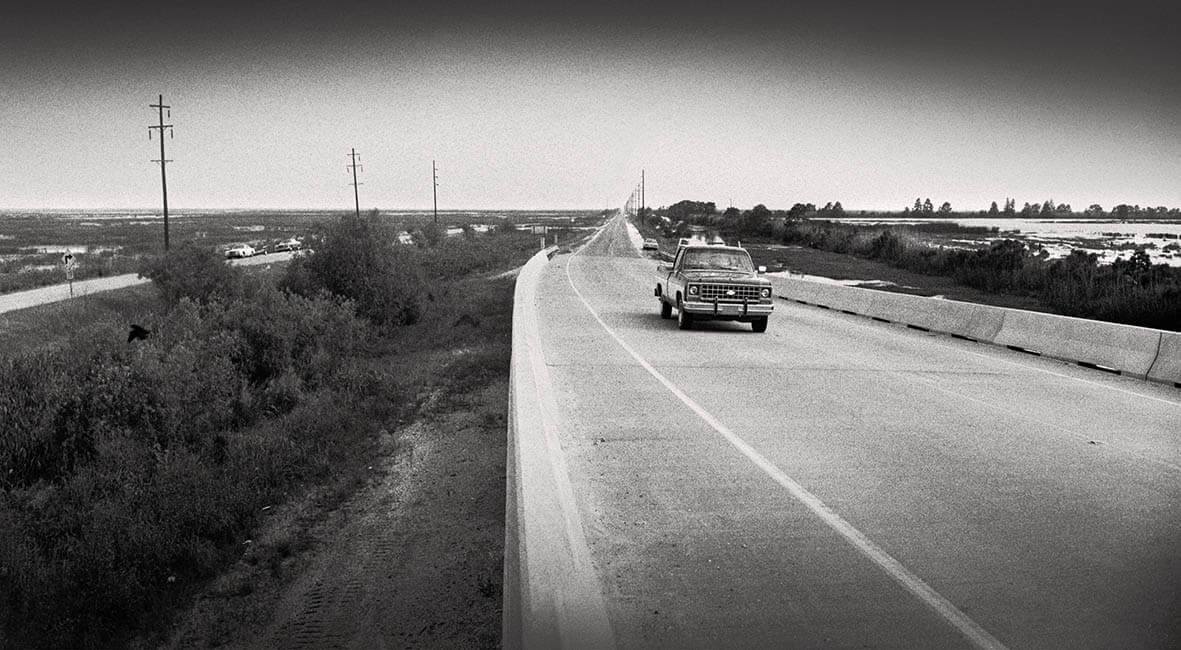 In those first years I traveled from here to there, on roads like the LA 82, passing the Rockefeller State Wildlife Refuge near Grand Chenier. No idea where I would end up.
But the more musicians I got to know, who all referred me to other musicians, the more I got the idea that I was working on a special project, photographing the founders of Louisiana's Cajun music at home in their living room, kitchen or in front of their car. The pictures you always saw of musicians were during performances, never how they lived at home.
---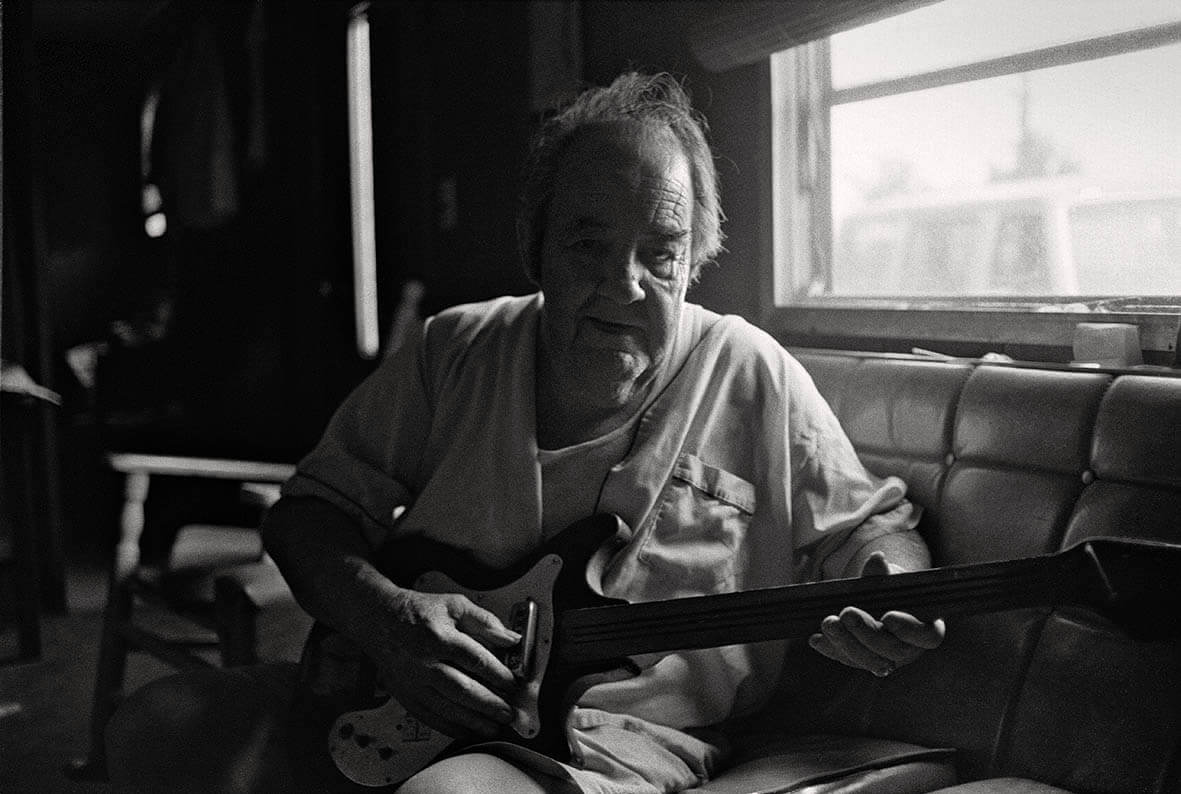 In 1982, for example, I visited Leroy 'Happy Fats' LeBlanc, a former alderman in Rayne, a radio DJ and guitarist and singer with the Rayne-Bo-Ramblers. Happy Fats was in his pyjama jacket and wanted to be photographed with an old guitar without strings. He was very ill. A year later a son of his set fire to his mobile home, and he had to go to a nursing home where he died on February 23, 1988.
No 'Happy Fats' at all.
---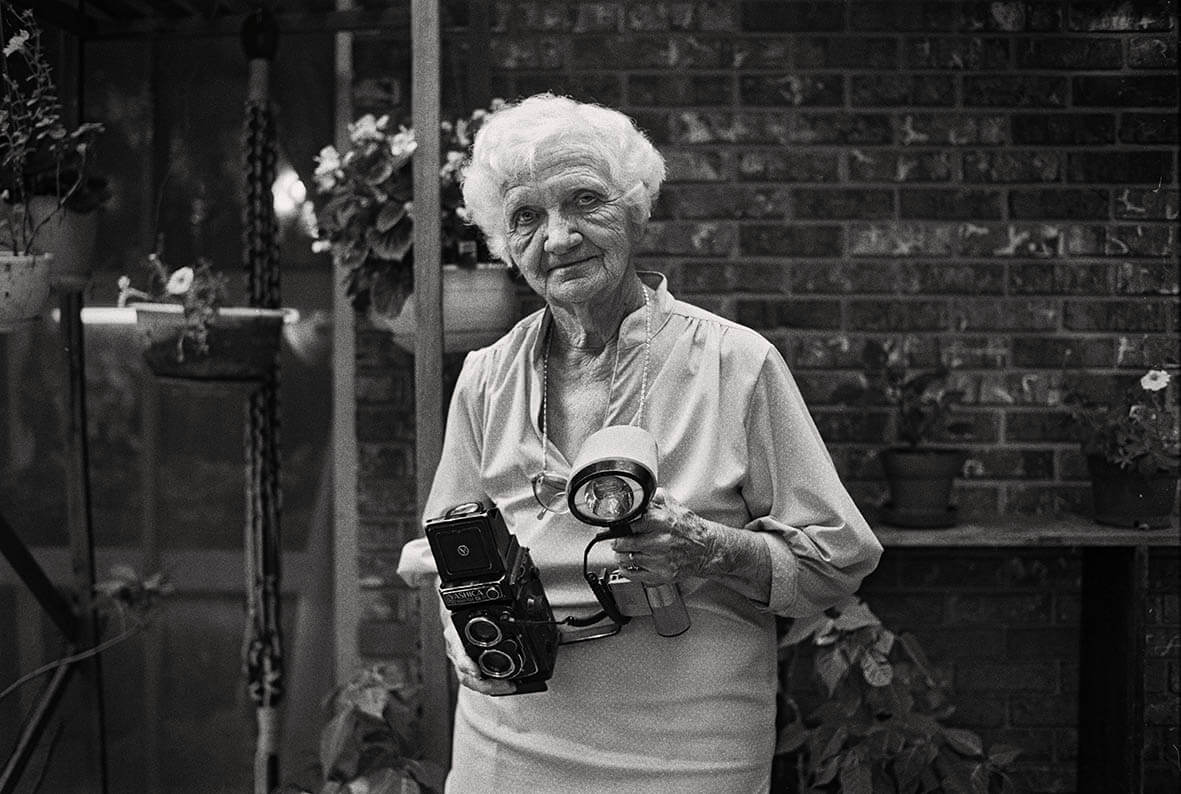 The city of Rayne, about 18 miles west of Lafayette, is known for its murals with frogs and for the annual Frog Festival organized by the local newspaper, the Rayne Acadian Tribune. Myrta Fair Bradbury Craig, 74 years old in 1982 and director of the Tribune, photographed me with her beautiful Ya-Ya-Yashica camera for an article in her newspaper. It was a nice story, this strange guy from the Netherlands who came to photograph frogs!
---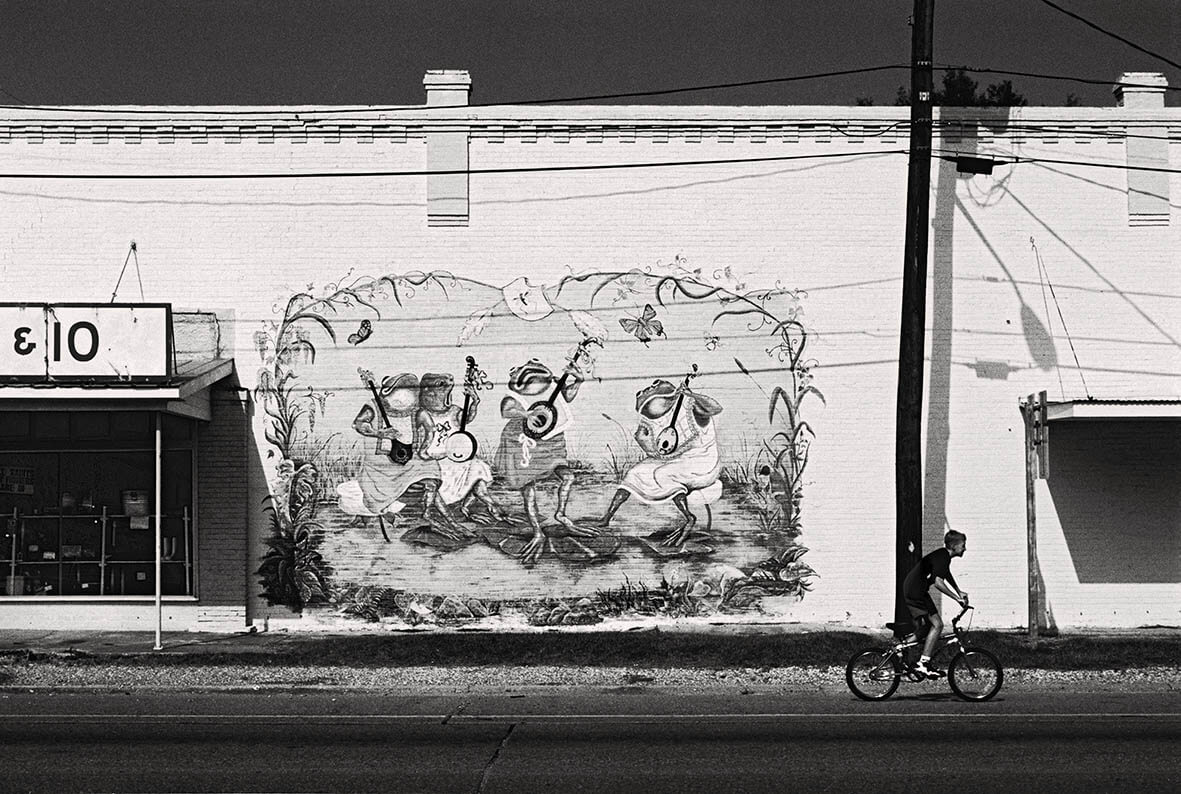 I found the oldest frog mural in Rayne, Frog Capital of the World, next to the beautiful Worthmore five & dime store on North Adams Avenue. Both the store and the wall painting are from the end of the 19th century. When I visited it again in 2017, you could hardly see the entire painting for the trees.
---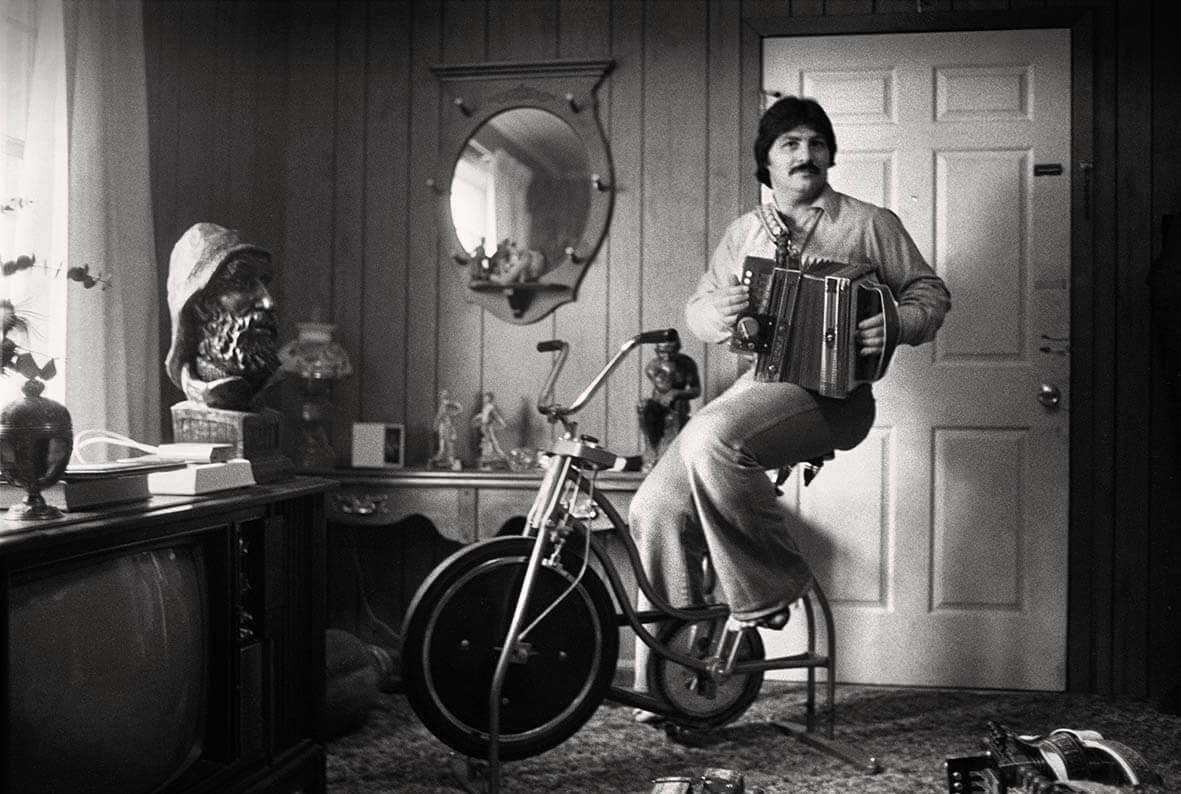 Another great musician from Rayne is Jo-El Sonnier. He opened the door for me with a big yawn, he'd had a late night. When he heard that I was from the Netherlands, he pulled me into his living room. A few months before, had he had an interview with a prestigious music magazine from the Netherlands, Block Magazine, and would I please translate. After an hour of translating of 8 pages he said "Bien, that was a good interview", climbed on his exercise bike and started playing some songs from his new LP for me.
---
On Sunday, November 10th, Emile Waagenaar will give a lecture in Utrecht on his photo series of Cajun musicians. For more info: here. You can order 'Arrête pas la musique! – Portraits of South Louisiana' from Amazon here.
This is the fourth of seven blogs based on Dutch photographer Emile Waagenaar's book of portraits of Cajun musicians. The first one appeared on September 18, 2019.