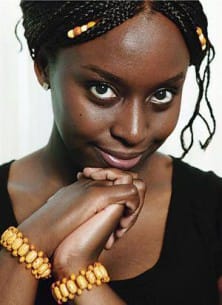 The John Adams institute proudly hosted an event with Chimamanda Ngozi Adichie. An "immensely talented author", according to Janet Maslin of The New York Times, Adichie also figured on the The New Yorker's prestigious '20 Under 40' list.
Her fame skyrocketed with her widely acclaimed debut novel Purple Hibiscus, only to top this with her Orange Prize winning novel Half of a Yellow Sun.
Her latest novel, Americanah, is a story of love and race, American culture, the struggles of leaving home – in her case Nigeria – and the various ways that immigration affects everyone involved. Americanah was selected as one of the 10 Best Books of 2013 by the New York Times and is a finalist for the NBCC Award.