23 November 2005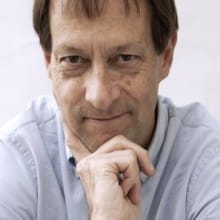 2005 was designated as 'John Adams Year' to mark the 225th anniversary of this honorable American citizen's arrival in the Dutch Republic. Adams became the first American Ambassador to the Netherlands and arranged Dutch loans to keep the American War of Independence afloat. Immediately upon his arrival in July 1780, John Adams began contacting Dutch political and intellectual leaders sympathetic to the American cause. Jean Luzac, a French Huguenot refugee who ran a famous French newspaper in Leiden and held a professorship in history at Leiden University, was one such contact. Adams and Luzac became friends, and on 3 October 1780, Luzac published the first European translation of the oldest Constitution of an American state, that from the Commonwealth of Massachusetts, which was authored by John Adams himself.
Dr. Eduard van de Bilt, who teaches American History at Leiden University, has written a booklet to commemorate the 225th anniversary of both Adams's arrival in Holland and the publication of the translation of the Constitution of Massachusetts. This booklet aims to show why Adams considered his stay in the Netherlands to be a seminal period in his life, establishing his identity as a great man.
The first copy of this booklet was presented to the Ambassador of the United States to the Netherlands, on the evening before Thanksgiving Day.
_________________________________________________________