If we can just get through the 21st century, humanity might have a chance, says Elizabeth Kolbert. We have already intervened in the earth's system to the extent that we are now living in the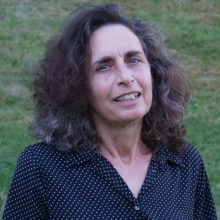 'Anthropocene'. Maybe we can buy time by intervening even more, with so-called geo-engineering: turning carbon emissions to stone, for example, genetically modifying trees or even dimming the sun by shooting tiny diamonds into the stratosphere.
After having done so much damage, can we change nature again, this time in order to save it?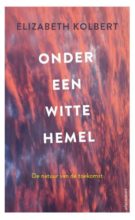 Writer and staff journalist at The New Yorker Elizabeth Kolbert is coming to the John Adams (online) on June 10th to talk about her new book, Under a White Sky: The Nature of the Future (translated by publisher Atlas Contact as Onder een witte hemel). She is renowned for her authoritative voice and her poetic prose. The combination won her the Pulitzer Prize for her previous book The Sixth Extinction. She will be joined by Behnam Taebi, Professor of Energy & Climate Ethics at the TU Delft.