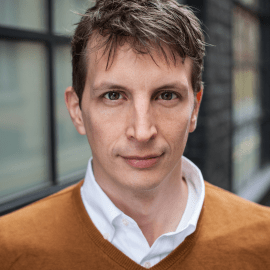 The buzz around City on Fire started already two years ago, when Garth Risk Hallberg sold the manuscript for two million dollars.
Readers were not disappointed: in a brisk and superb narrative, Hallberg subjects a group of characters living in gritty New York in 1977 to an intimate examination, revolving around the shooting of a seventeen-year-old girl on New Year's Eve.​
It is a gigantic, sprawling novel full of punks and the super-rich, fireworks and rock and roll, corruption and jealousy and love and family. Ron Charles of the Washington Post called the novel a dazzling answer to the question how it was possible for a book to be as big as life. No wonder New York Times' Michiko Kakutani compared Hallberg's storytelling to F. Scott Fitzgerald and J. D. Salinger.
Click below to watch the trailer of City on Fire.