Oct 01, 2019 - Posthoornkerk, Haarlemmerstraat 124-126, Amsterdam
What is the purpose of your capital? The emergent 'impact investing' movement holds out the golden promise that we can make money and do good at the same time. This new financial sector is being embraced not only by family offices and social entrepreneurs, but also by traditional financial strongholds such as by Blackrock, JP Morgan and ABN Amro.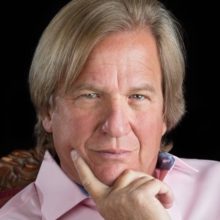 In co-operation with Pymwymic  – the 25-year old Amsterdam-based community of impact investors who say 'Put Your Money Where Your Meaning Is' – the John Adams will host Jed Emerson, a leading activist and author on impact investing. He will delve into the historical and current purpose of capital, and will discuss how individuals, families and institutions can create greater impact and long term legacy by connecting financial, social, and environmental returns. Emerson is not afraid to tell it like it is: he says that this field has become 'lazy', offering superficial answers to humanity's most difficult questions.
Emerson is viewed as a (highly authentic, sometimes cantankerous) international thought leader and advisor. He originated the concept of blended value (the investor's ability to generate a blend of financial, social, and environmental value) and has produced numerous articles on impact investing. In his latest book, The Purpose of Capital, he connects how we think about finance with our personal purpose, and with this moment on the earth.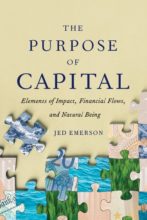 Emerson wants these ideas to spread, so you can either download the book here for free.
Moderator Margaret McGovern delivered the following introduction to Jed Emerson.
Watch the fun video below of IMPACT: The Musical! ("What if"), which had its Dutch premiere at the event.
Moderator: Margaret McGovern

In collaboration with: Pymwymic, Tamar Guttmann & Nationale Postcode Loterij