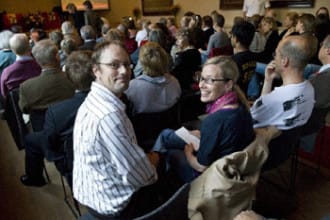 Becoming a member of the John Adams Institute has many advantages. Members and Patrons get a €6 discount (on average) per ticket and receive early notice for events. As a Friend you will get free admission for two persons to all events. Friends also receive invitations to special receptions and meetings around John Adams events. Are you excited about what we do? Why not consider joining our exclusive John Adams Family?
"For the first time in many years, we are raising the prices for members and patrons – all within the bounds of reason. We invested a lot of time and effort this year in creating a more solid financial base for the John Adams Institute. As you know, we receive no subsidy and depend on contributions from our sponsors and from private individuals." JAI Director Tracy Metz
Member €45 Sign up.
Advanced notice by email; €6 discount per ticket (on average);
Patron €80 Sign up.
Notice to all events by email & news card; €6 discount per ticket (on average); reserved seating;
Friend €1.000 Sign up.
Invitation to all events and receptions, reserved seating for two free tickets;
John Adams Family €2.500
More information about the John Adams Family can be found here. Or contact JAI director Tracy Metz for more information.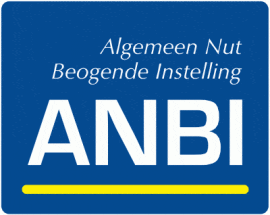 The John Adams Institute has the status of a Cultural ANBI. By submitting a contribution to the JAI as a "periodical donation" for a minimum of 5 years, supporters can get a large part of the money they donate back from the Dutch tax authorities. And from 2012 until 2018, a tax change is in effect in the Netherlands that allows you to deduct 125% of your donation. Please contact the John Adams Institute for more information about registering a periodical donation to the institute.