December 15, 1991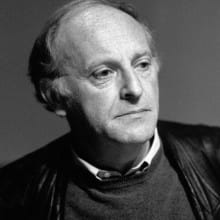 In the lecture series American Literature Today, the John Adams Instituut presented an afternoon and an evening with the Russian/American poet and author Joseph Brodsky.
Joseph Brodsky, one of the greatest Russian poets of our time and winner of the 1987 Nobel Prize for Literature, was born in Leningrad in 1940. He was already an important young poet in the Soviety Union when he was charged with "social parasitism", because his poetry and his bohemian ways did not advance the causes of communism. He was sent to work in the Arctic Circle in 1964. In 1972 the Soviets decided they could get along without Joseph Brodsky altogether, and he was sent to Austria where W. H. Auden, who was living there at the time, helped the uprooted poet on his way to the U.S. There Brodsky became an ornament to university faculties, a familiar voice on the lecture circuit, a member of the American Academy and Institute of Arts and Letters and eventually a Nobel Prize winner.
Keus Verheul was the moderator and was a personal friend of Brodsky's, having translated many of Brodsky's poems into Dutch.
At the beginning of the afternoon lecture, Joseph Brodsky unveiled a bust which sculptress Sylvia Willink-Quiel made of him. In 1985, Brodsky received a set of Willink reproductions which inspired him to write his poem "At Carel Willink's exposition". This poem so moved Willink's widow that in turn she decided to make a bust of Brodsky. Painter, poet, sculptress: each inspired and understood by the other.
Joseph Brodsky died of a heart attack in 1996. Read his NY Times obituary here.
The afternoon and evening were organized in cooperation with NRC/Huizingalezing, Uitgeverij De Bezige Bij, Ramada Renaissance Hotel Amsterdam  and Prins Bernhard Fonds.
_________________________________________________________
Links: