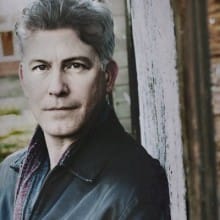 Lucky Laird Hunt, to get praise like this from his famous fellow author Paul Auster for his novel Neverhome: "This is a spare, beautiful novel, so deeply about America and the language of America that its sentences seem to rise up from the earth itself. Magnificent."
Neverhome is the story of Constance Thompson, a woman who disguises herself as a man in order to fight in the Civil War, under the nom de guerre Ash Thompson.  It's a story  full of hardship and the horrors of the Civil War, seen through his/her eyes. Neverhome is fiction, but not fantasy – there really were women who fought in the Civil War disguised as men, and his book is based on several of their diaries.
The Civil War is also still very much alive in America's consciousness, as the recent controversy over the use of the Confederate flag shows. His book touches om many aspects of American society, both topical and historical. Auster: "Laird Hunt had me under his spell from the first word of Neverhome to the last."
Special thanks to the Andaz Hotel.