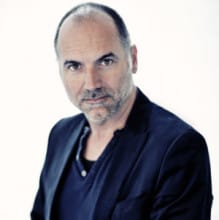 Leo Blokhuis is the Dutch "pop professor."  He is co-host of the TV show Top 2000 a Gogo. His last book, The Sound of the West Coast, won the Golden Tulip award, and the accompanying album reached gold status. In his new book, The Sound of the South, he makes the case that in the early 60's southern soul was influenced by country music, and vice versa. The event included a groovin' discussion of artists like Aretha Franklin, Percy Sledge, Elvis Presley and Etta James, followed by live music by Amsterdam band Check 1-2.
With music by Check 1-2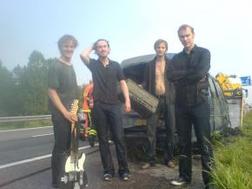 Check 1-2 was founded in December 2005. The boys had all been in several bands. The key for them was to use Check 1-2 not as a fixed genre but instead incorporate  a variety of musical styles: sixties, soul, rhythm & blues, american and garage, everything is possible as long as a it delivers a good song. This gives Check 1-2  a varied and fresh sound,with organ and guitar as solo instruments and two singers.