Sep 06, 2005 - Odeon, Singel 460, Amsterdam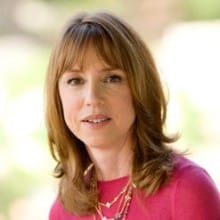 Lisa See's novel Snow Flower and the Secret Fan is a brilliantly realistic journey into to a world that is as deeply moving as it is sorrowful. 'It is achingly beautiful,' raves best-selling author Amy Tan. 'A marvel of imagination of a real and secret world that has only recently disappeared.' Set in 19th century China, the book recounts the sworn sisterhood (laotong, or "old sames") between Lily and Snow Flower. In an era when wives and daughters were foot-bound and lived in total seclusion, the women in remote Hunan County developed their own secret writing (nu shu) to reach out of their isolation to share their hopes, dreams and accomplishments. In this engrossing novel, Lily tells of her profound bond with Snow Flower, their arranged marriages, loneliness, joys and tragedies of motherhood, through famine and rebellion. Lisa See was born in Paris, but grew up in Los Angeles, spending much of her time in Chinatown. Her first book, On Gold Mountain: One Hundred Year Odyssey of My Chinese-American Family, was a national bestseller and a New York Times Notable Book of 1995. Flower Net, published in 1997, is a riveting story of a murder investigation in today's China. It was a national bestseller, and a New York Times Notable Book of 1997. Foreign rights were sold to fourteen countries, and Paramount Pictures owns the film rights. Flower Net, The Interior, (2000), and Dragon Bones (2003) all feature detective Liu Hulan as protagonist.
Lisa See has been a correspondent for Publishers Weekly for thirteen years, and a freelance journalist for among others Vogue, The New York Times Book Review, The L.A. Times, and The Washington Post. She is active in many Chinese cultural organizations, and lives in Los Angeles with her husband and two sons.
_________________________________________________________
Links:
Moderator: Susan Smit

In collaboration with: Random House Inc, Archipel Publishers, Van Ditmar Bookimport, AEGON, Ministerie van OC&W, American Embassy The Hague, Renaissance Amsterdam Hotel, Van den Berch van Heemstede Fonds