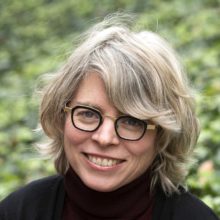 New York City, 1741: Fires break out throughout the city. Public and private property is set ablaze, and the ruling elite is nervous. There are whispers of a coup, or worse, an outright rebellion. But the perpetrators of the crimes lurk in the shadows, and so, fueled by the paranoia that accompanies hearsay, the authorities find a convenient scapegoat on which to pin the crimes: enslaved Black people and poor white settlers. But after a witch-hunt-like series of trials and vigilante justice, no specific plot was ever uncovered.
In her critically acclaimed book, Harvard historian and New Yorker staff writer Jill Lepore revisits the spring and summer of 1741 to confront a sticky contradiction at the heart of American history and society: the dual relationship between slavery and liberty. She argues that these two categories cannot be separated from each other, that America's emphasis on personal independence and liberty must be understood together with its (now historical) practice of human bondage.
By reconstructing the New York of the mid-eighteenth century, Lepore expertly brings us closer to the city, as well as to the national and global networks in which it has always been embedded. The John Adams Institute is thrilled to invite Professor Lepore back to Amsterdam for the Dutch release of her book, shortlisted for the Pulitzer Prize in 2005, and in light of the 150th anniversary of the abolition of slavery in the Kingdom of the Netherlands.
Jill Lepore is the David Woods Kemper '41 Professor of American History, Harvard College Professor, and chair of Harvard's History and Literature Program. She is a staff writer at the New Yorker, and her astute analyses of the United States have provided millions with windows onto the American identity and experience. She last visited the John Adams in 2018 for her immensely popular and well-received book, These Truths.
Click here to read the introduction to Jill Lepore by Kenneth Manusama.