The Quincy Club is the educational branch of the John Adams Institute and is now entering over 20 years of educational outreach in our community. Each year, the Quincy Club visits high schools across the Netherlands to present a topic pertinent to the better understanding of the political and multicultural landscape that is the United States. Our goal is to assist Dutch youth in the exploration and analysis of American affairs and culture in a non-partisan and engaging fashion.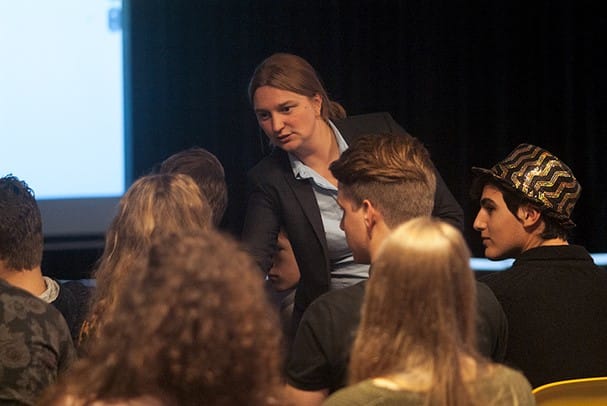 Past topics
Topics vary from year to year, and are chosen with the intention to provide deeper comprehension of the United States. The themes of the lectures can range from learning about abolition and slavery in the United States to learning how to follow presidential elections. Learning about the United States can be daunting at times, which is why our aim is to help students approach the United States in an enriching and accessible manner.
For more information and to get involved, please contact us at quincyclub@john-adams.nl.
The Quincy Club program is supported financially by the American Embassy