The John Adams Institute is happy to welcome Dr. Anthony Fauci, the Chief Medical Advisor to the President, for a conversation about our response to the corona virus.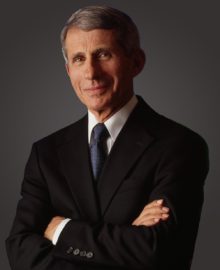 The link to the free livestream will be anounced on this page a.s.a.p.
If we have to learn to live with the virus, as is now often said, what will the 'new normal' look like? Is there indeed light at the end of the tunnel? What are the lessons learned in this pandemic that will help us all respond better next time? We ...
Read more
---