Spring 2016
Moby Dick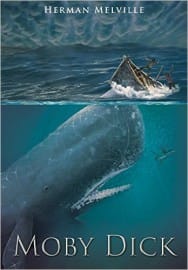 Grand, strange, sometimes nonsensical, occasionally prophetic, and funnier than you expect, Moby-Dick is as subtle as a sledgehammer and yet as elusive as vapor. Why do we treat it with such reverence? Why is it the "great American novel"? (And why do we need a great American novel at all?) What did Moby-Dick mean in its own time and what should it mean in ours?
These two sessions were held at the beautifully expanded premises of Boekhandel van Rossum and taught by George Blaustein of the Universiteit van Amsterdam.
---
Spring 2015
'New Sincerity' in Contemporary American Literature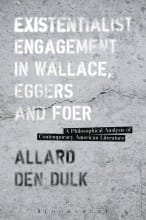 The fiction of David Foster Wallace, Dave Eggers and Jonathan Safran Foer represents a new trend in American literature. 'Post-postmodernism' and 'New Sincerity' are just two of the labels that have been attached to this trend. What makes their work stand out in the contemporary literary landscape? And what is it that connects these novels?
This course, taught by Allard den Dulk of Amsterdam University College, focused on the way these novels portray contemporary Western existence and its pitfalls. Excessive self-reflection and endless irony pervade the everyday reality of Western culture in general, and American fiction in particular. The result is on the one hand (self-)alienation and loss of meaning, but at the same time these novels also embody a search for sincerity, commitment and communion with others – in brief, for the virtues needed to achieve a meaningful existence in today's Western world.
Individual sessions focused on addiction in Wallace's magnum opus Infinite Jest (1996), responsible action in Dave Eggers' second book You Shall Know Our Velocity (2002), and community in the works of Jonathan Safran Foer. Participants were able to register for individual sessions.
---
Spring 2014
Storytelling in the Transmedia Age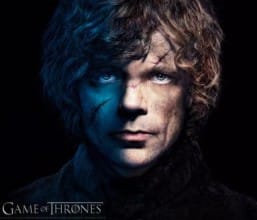 Stories are no longer static things. Writers today rely on networks of fans and readers not only to circulate content, but to help expand the story. Popular transmedia franchises, from Tolkien and Harry Potter to Twilight and The Game of Thrones, mobilize massive numbers of readers and viewers, who take part in the process via social networks. At the same time, storytelling is becoming less a matter of inventing new stories, and more about the development of recognizable 'story-worlds' that allow for many different versions and variations to exist side by side.
This course, taught by Dan Hassler-Forest of the University of Amsterdam, focused on the revolutionary changes in how stories are being told, developed, and shared. New approaches to transmedia storytelling challenge the traditional divide between author and reader, producer and consumer, affecting both the form and the content of popular media. The course used numerous case studies from literature, film, television, video games, comics, and advertising, in order to provide an understanding of the enormous shifts that are transforming our media landscape and changing the way we tell and react to stories.
The course was intended both for media professionals with an interest in transmedia practices, and for a more general audience of fans, readers, and media enthusiasts with a passion for immersive narratives.
---
Fall 2012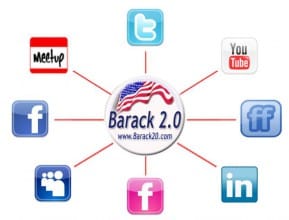 Social Media and the U.S. Election
Everyone is using social media tools these days. But do Facebook, Twitter, Pinterest and other social media services make a difference? This course, taught by Janelle Ward, used the fall U.S. presidential election campaign to look at how politicians, the media and citizens are employing social media. But it's not just about politics: we also explored how the political use of social media relates to other areas: in business, for nonprofits, and for regular people.
Janelle Ward is Assistant Professor in the Department of Media and Communication at Erasmus University Rotterdam. Her research focuses on the use of new media for political purposes ranging from election campaigning to political consumerism.
A Facebook Group was set up for the course, where participants could contribute to and follow relevant information, including links about social media and news about the election. Janelle recommended reading Campaigning online by Bruce Bimber and Richard Davis, Socialnomics by Erik Qualman  and The political power of social media by Clay Shirky.
---
Spring 2012
The Netherlands Survival Guide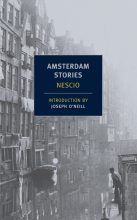 Ask anyone what they think of the Netherlands and chances are you'll get a smile. Such a tolerant and liberal country! So quaint and friendly and open! But if this is the home of free love and equality for all, why is an anti-immigrant party so popular? And why is it so hard to make meaningful contact with Dutch colleagues and neighbors?
The two sessions of this course were aimed at helping the newcomer understand both the highs and lows of Dutch culture. The course was taught by Aliefka Bijlsma, a Dutch author and screenwriter who was born and raised outside the Netherlands. She drew on her own experiences when entering Dutch society as a university student at age 18. Using examples from music, film and literature, she deconstructed some of the complexities of Dutch society. Aliefka suggested students read the Dutch novels Amsterdam Stories (Nescio) and The Two Hearts of Kwasi Boachi (Arthur Japin) in advance.
---
Winter 2012
Southern Gothic Fiction
What is the American South? Why are Tennessee and Mississippi so different from New York and California? In this six-week course you will plunge into this literature-rich part of America that is often hidden away from the rest of the world.
Classic authors like William Faulkner and Flannery O'Connor constructed painfully vivid scenes of the grotesquely real in the South, a region where simple did not mean easy. Modern authors like Larry Brown have continued the tradition, with graphic portrayals of intense, inward-looking characters. And John Grisham, best known for his courtroom dramas, can also get down into the southern dirt.
The course, taught by Mississippi native Matt Luna, examined the harsh settings and unique language found in these works. We looked at how extreme situations give birth to grotesque characters, and try to find out how close they are to reality. An exploration of a mythic literary landscape in which racism, family, nature, religion and pride dictate the destiny of powerful characters.
---
Fall 2011
Crossing Boundaries: Storytelling in the 21st Century  
Television shows like "The Sopranos" and "The Wire" have taken the place of the serialized fiction that novelists like Charles Dickens used to write. And novelists today are often screenwriters as well, and in turn write books that seem written specifically for film adaptations. This six-week course, offered by the John Adams Institute and taught by Dan Hassler-Forest of the University of Amsterdam, explored the way today's narrative media have grown increasingly convergent. We focused on individual authors and filmmakers, such as Charlie Kaufman, Jane Campion and David Cronenberg, whose work continually crosses the boundaries between narrative media.