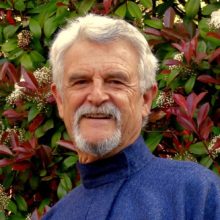 From old-world Vienna to the breezy mid-century Modernism of Southern California: the career of the architect Richard Neutra (1892-1970) spanned continents and epochs. His son Raymond Neutra is coming to Amsterdam for an event co-hosted by Iconic Houses and Museum het Schip, to talk about his father's work and his relationship to architecture in America. After all, after emigrating to the US in 1923 to work with Frank Lloyd Wright, Neutra became one of the most influential architects of the past century.
Under the influence of Wright, Neutra developed a philosophy all his own called 'biorealism', and embraced technology as a way – oddly enough – to connect man with nature. He was an innovator who explored the American industrial potential for economical and light weight housing, schools, medical facilities and other 'architecture of social concern'. There was also a Dutch link: the wealthy industrialist Van der Leeuw, who commissioned the Van Nelle factory, was a supporter of Neutra. To honor Van der Leeuw, Neutra named the home he built for his family in Los Angeles 'Neutra VDL Studio and Residences'.
Based on research he carried out for his book Cheap and Thin: Neutra and Frank Lloyd Wright, Raymond Neutra discussed his father's relationship with Frank Lloyd Wright. This was illuminated by clips from the new documentary Neutra: Survival Through Design by the American filmmaker PJ Letofsky. Raymond Neutra decided to pursue his own career in environmental medicine and epidemiology, but was influenced by his father's interest in nature, physiology and design.
Natascha Drabbe from Iconic Houses delivered the following introduction to Raymond Neutra.