The John Adams Institute presented the renowned historians Debórah Dwork and Robert Jan van Pelt on 27 January 2003, exactly 58 years after the liberation of Auschwitz. Dwork and Van Pelt are the authors of the recently published book The Holocaust: A History (De Holocaust. Een geschiedenis; published by Uitgeverij Boom). Professor Johannes Houwink ten Cate, director of the recently founded Centre for Holocaust and Genocide Studies in the Netherlands, introduced our guests and moderated the evening. They all exchanged views and shared their thoughts on the most recent ideas on the holocaust. The audience was invited to take part in the discussion.
The Holocaust: A History is an important book. It describes the greatest human tragedy of the twentieth century: the history of the murder of 6 million people. Jews were stigmatised, imprisoned and murdered because their existence was seen as a blemish on the civilisation to which they had contributed so much. Debórah Dwork and Robert Jan van Pelt unravel the often- paradoxical developments that led to the murder of the Jews. This integrated history of the holocaust discusses many of the questions that are still asked regarding these incomprehensible events. Why did millions of Germans and many other Europeans accept the Nazis' ideas of Jews as a 'lesser race'? Who knew about the fate of the deported Jews? Why did higher percentages of the Jewish population survive in one country than another?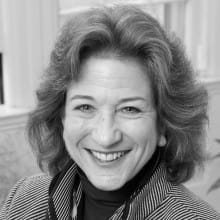 Debórah Dwork is the Rose Professor of Holocaust History and the founding Director of the Strassler Family Center for Holocaust and Genocide Studies at Clark University. She is the author of Children with a Star: Jewish Youth in Nazi Europe (1993), which was also published in Dutch by Uitgeverij Boom. Robert Jan van Pelt, who was born in the Netherlands, is professor of cultural history at the University of Waterloo, Ontario, Canada. They jointly authored the book Auschwitz: 1270 to Present (1997), for which they won the National Book Award.
_________________________________________________________
Links: