IDFA and the John Adams present the documentary The Apollo by director Roger Ross Williams. After the screening, Williams will take the stage for an interview, along with several experts on soul music. In 2018, the John Adams hosted Roger Ross Williams for a screening of his powerful documentary American Jail.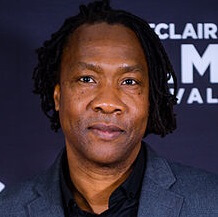 The Apollo Theater on 125th Street in Harlem is more than just a theater. It's the birthplace of countless great African-American performers: James "Mister Apollo" Brown, Ella Fitzgerald, Ray Charles, Prince, Richard Pryor – the list goes on and on. It was in this safe haven that Billie Holiday dared to sing Strange Fruit live, and where African-American culture could be freely celebrated. That much is clear from the hyperkinetic edits with lots of never-before-seen footage – including the first-ever shows by "Little" Stevie Wonder and Lauryn Hill – and anecdotes galore in interviews with all the people who were there.
The film's recurring theme is the dialogue rehearsal for a stage adaptation of Ta-Nehisi Coates's Between The World and Me, which explores what it means to be black in the United States. The Apollo is inextricably bound up with the history of black identity. It was the venue for the memorial service for James Brown, and for a triumphant performance by America's first black president.
Click on the video below to watch the official trailer.