Nov 22, 2000 - De Rode Hoed, Keizersgracht 100, Amsterdam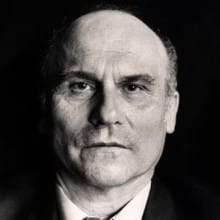 The John Adams Institute presented a lecture by the eminent Polish journalist and author Ryszard Kapuscinski, who talked about his life's work and his book The Shadow of the Sun, a masterfully written account of his travels through Africa, his favorite continent. Kapuschinski avoided the official tours as well as the plus hotels, palaces and high politics. Instead, he explored and painted a verbal portrait of the complex society of this vast land. The skillful author brings a story to life that is usually told in terms of dehumanizing statistics and the rhetoric of politics, and his personal account of post-colonial Africa bears witness to customs and practices seen in their own terms – as human responses to an often tormenting environment.
Kapuściński died of a heart attack on January 23, 2007 in Warsaw. Read his NY Times obituary here.
_________________________________________________________
Links:
Article and audio about Kapuscinski's life by The Economist
Moderator: Paul Scheffer

In collaboration with: The United States Embassy to the Netherlands in The Hague, The Netherland-America Foundation, The Polish Embassy in The Hague, Maurits van Kattendijke Stichting, AEGON, Delta Airlines, Claire Taylor, Borrie & Co, R.A., De Arbeiderspers