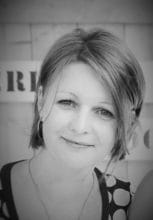 How did residents of the city of Amsterdam experience the Nazi-occupation in the 1940s through their sight, sound, smell, taste, and touch? People's senses changed dramatically during these years, and learning more about the history of the senses gives us better insight into how people experienced the war.
In a co-operation with the Anne Frank House and the Jewish Historical Quarter, the John Adams is bringing Saskia Coenen-Snyder to Amsterdam to discuss the changing visual and aural landscape during the war. Saskia Coenen Snyder is professor of Modern Jewish History at the University of South Carolina. Her research shows how the Nazi authorities used the signs and sounds of the built environment to mediate and affirm new forms of hierarchy, control, and social structure, claiming the right to dominate Amsterdam's visual and acoustic space.
Moderator Ronald Leopold delivered the following introduction to Saskia Coenen-Snyder.