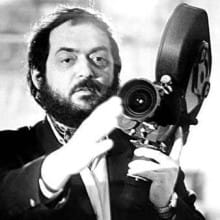 Stanley Kubrick was one of the greatest American filmmakers ever. His range was incredibly broad: from Lolita to 2001: A Space Odyssey, from the horror of The Shining to the dystopia of A Clockwork Orange to the antiwar intensity of Full Metal Jacket.
The John Adams Institute and EYE presented a special event dedicated to the master. Kubrick's widow, Christiane Kubrick, and his executive producer, Jan Harlan, discussed the life, the drives and the passions of the man of whom Martin Scorsese said, "He expanded our idea of what is possible in movies."
Following the discussion was a screening of Kubrick's last film, Eyes Wide Shut.
Parallel to a retrospective film program, EYE staged an exhibition that showed all aspects involved in the creation of Kubrick's films: from screenplays to storyboards, from set models to actual props, and from costumes to clips of the eventual films and documentaries.