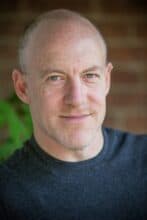 In his second nonfiction blockbuster Thank You for Your Servitude: Donald Trump's Washington and the Price of Submission, journalist and political commentator Mark Leibovich sketches the political landscape of Washington during the Trump presidency. Against the backdrop of steak dinners and chants to "drain the swamp", Leibovich describes the rapid change of the Republican party under its former president. From announcing his candidacy in 2015 to the moment he left the Oval Office in 2021, Donald Trump left an indelible mark on American politics. But instead of focusing on the former President, Leibovich centers his narrative on the people and mechanisms that enabled his meteoric rise to power.
From backbenchers to party prominents bent on securing their legacy, and from conspiracy theorists to respected lawmakers, Trump went from being a universally reviled character to the center of a political drama that was collectively created by the politicians who bowed to him, the media who drew sustenance from his frequent diatribes, and the electorate who voted him into power.
Mark Leibovich is a journalist and author whose previous novel, This Town (2013), debuted at No. 1 on the New York Times nonfiction bestseller list in 2013 and remained there for 12 weeks. He is a staff writer at The Atlantic and previously wrote for the New York Times Magazine.