- Move Fast and Break Things -
Jonathan Taplin
Jonathan Taplin spoke about his book 'Move Fast and Break Things: How Facebook, Google, and Amazon Cornered Culture and Undermined Democracy' at Pakhuis de Zwijger on February 2nd. Watch the short video of the lecture here. The full lecture and interview are available on Lezen TV.
- Revolution Song -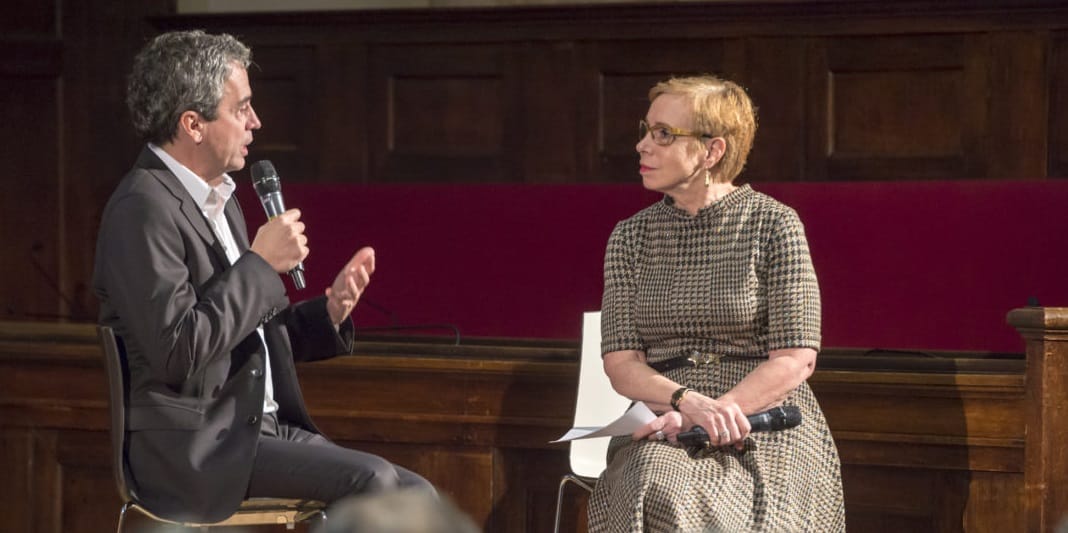 Russell Shorto
Watch the video of the lecture by Russell Shorto, who spoke with Tracy Metz about his new book 'Revolution Song' at the Aula in Amsterdam on January 23rd. Both the interview and the lecture are available on Lezen TV.
- Newsletter -
Ready to receive the best and the brightest of American thinking from the fields of literature, politics, history in your mailbox?
---