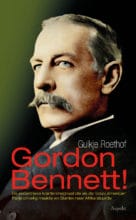 On 28 Jan (4pm) in bookstore Scheltema, Guikje Roethof, a former member of the Dutch parliament, will present her biography of the American newspaper tycoon James Gordon Bennett jr. Bennett (1841- 1918) was a remarkable personality and a media innovator.
He dispatched Henry Morton Stanley to Africa to find David Livingston and funded several expeditions to explore the North Pole. Pursued by scandal, Bennett left New York in 1877 to live in Paris, as did many wealthy Americans then. In the winter he preferred to stay on the French Rivièra, a hotspot for American tourists in the Belle Époque.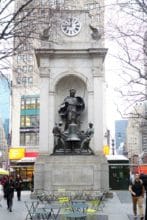 Bennett inherited the New York Herald from his father James Gordon Bennett sr. He was born with a silver spoon in his mouth and managed to turn it into gold. For years he was undoubtedly the greatest newspaper editor of the hemisphere – until Joseph Pulitzer came along. The book shows the origins of the mass medium and the competition between the media moguls in the American Gilded Age. When William Randolph Hearst entered the scene in 1893, the level of ethics and values diminished rapidly, leading Hearst and Pulitzer to indulge in 'yellow journalism'.
Although Bennett led a live full of scandal and sensation, he didn't want to compete in vulgar sensationalism. So he lost market share during the 1890's. He came back during the Spanish American war and sent distinguished professional reporters into the field for detailed reporting. Quickly people started to buy the New York Herald again, leaving his populist competitors with a bad image for years to come.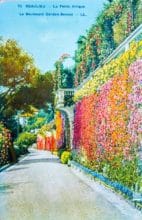 Bennett was a big spender. It is estimated that he spend 40 million dollars during his lifetime, which according to measuringwealth.com would be 1.2 billion today. He loved to sail the oceans in his luxurious yachts and he organised several big sporting events, some of which still exist today.
The book Gordon Bennett! will be available from 28 January on bol.com and in some bookstores.
More information about the book and the author can be found on www.jamesgordonbennett.nl. On January 28th between 10 and 11.30 AM, Guikje Roethoff will be on air as a guest in OVT, the history program of the VPRO on Radio 1.