Three truths, no more and no less: political equality, natural rights, and sovereignty of the people. According to Thomas Jefferson, these truths were the foundation on which the American experiment rested. Most Americans recognize his words in the Declaration of Independence: "We hold these truths to be self-evident, that all men are created equal."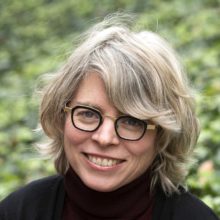 How apt, then, that Jill Lepore chose these words as the title of her brilliant new book: These Truths – A History of the United States. Lepore, staff writer at The New Yorker and a professor of history at Harvard, tracks these initial truths through the centuries, as they are sorely put to the test by slavery, racism, sexism, and many other alternate truths. The book does not attempt to tell the complete history of the US, but is rather a complete telling of what has shaped this country: the fundamental 'truths' of its founding. Through the lenses of events and people, Lepore reveals the complexity of the American political system, our struggles with democratic governance and equal treatment of our citizens.
Lepore's analyses in These Truths are vital contributions to any future dialogues on where we are going and what to do with the reality we have created from a history we too often still fail to acknowledge. "It isn't until you start reading it that you realize how much we need a book like this one at this particular moment," according to Andrew Sullivan in The New York Times Book Review.
Join us for an evening with one of America's most renowned historians.
This is the second of the annual lecture series co-organized by the John Adams Institute and the Fulbright Commission the Netherlands.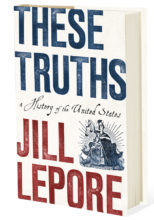 Watch the video below for an interview with Jill Lepore about her new book.
Click here for the introduction by moderator George Blaustein.