A former 'segregation wall,'  built to separate customers of color. Templin Saloon, Gonzales (TX).
Slavery is often referred to as America's "original sin." Its demons still haunt us in the form of segregated housing, education, health care, employment. Through these photographs, I'm trying to preserve the physical evidence of that sin — because, when the telling traces are erased, the lessons risk being lost.
Many of the locations I've documented have already disappeared. The painted sign for Clark's Cafe in Huntington, Ore., which trumpeted "ALL WHITE HELP," was destroyed shortly after I photographed it (right). The Houston Negro Hospital School of Nursing (below) has since been demolished.
I often wonder: Does such erasure remedy the inequalities and relieve the suffering caused by systemic racism? Or does it facilitate denial and obfuscation?
These photographs are less about the places themselves and more about the people who once populated them. My goal is to heighten awareness, motivate action and spark an honest conversation about the legacy of racial injustice in America.'
The photographs are also a testament to the endurance of the racial inequalities that have plagued American society, projected backward and forward in time.
The deaths last year of George Floyd, Breonna Taylor and Ahmaud Arbery, among many other Black Americans, prompted a long-overdue national reckoning, spurring one of the largest movements in U.S. history.
And these pictures prove that if you look carefully enough, you'll find that the evidence of the structures of segregation — and the marks of white supremacy — still surrounds us, embedded in the landscape of our day-to-day lives.
The E. F. Young Jr. Hotel (Meridian, Miss.) provided lodging for black travelers who were excluded from other hotels during the Jim Crow era.
Next week: Part 3 – Testimony of our landscape. Click here for part 1 – "We might get lost again"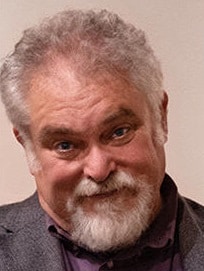 Rich Frishman's photography is in a wide range of private and institutional collections in the US. His work has garnered dozens of prestigious awards. In 1983, he was nominated for a Pulitzer Prize. He lectures around the US about the intersection of the designed environment, history and social issues. Click here for his website. All pictures © Richard Frishman. This blog series is an adaption of on an article by Richard Frishman previously published in the New York Times. Edited by Mieke Bleeker.