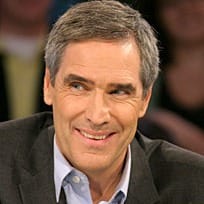 The John Adams Institute welcomed well-known essayist and novelist Michael Ignatieff, who talked about two of his recently published books Charlie Johnson in the Flames and Empire Lite (Charlie Johnsons laatste woord en Afgedwongen vrijheid). Paul Scheffer introduced Michael Ignatieff, conducted the interview as well as moderated questions from the audience.
Charlie Johnson in the Flames covers the breakdown of a hard-boiled war correspondent, starting with a rash expedition to a small outpost on the Kosovo-Serbian border in 1998. While there, Charlie witnesses a woman, who had sheltered him, burning to death. He rushes out to save her, but is caught in the fire too. The death of the woman affects Charlie irrevocably; years of being a war correspondent have taken their toll at last and his heart is broken. There is only one path left for him – to find the Serbian colonel who put the woman on fire. Charlie's obsessive search borders on madness and the thriller-like suspense is thought provoking.
In the preface of Empire Lite, a collection of essays, Michael Ignatieff writes: 'Since 1993 I have been reporting on ethnic war, the collapse of old states and the fiery birth of new ones. Empire Lite is focused on the conflict at the heart of the nation-building enterprise. The essential paradox of nation-building is that temporary imperialism – empire lite – has become the necessary condition for democracy in countries torn apart by civil war. The book was written with an invasion of Iraq in prospect.'
Michael Ignatieff is internationally renowned both as a commentator on moral, ethical and political issues and as a novelist. His novel Scar Tissue was short listed for the Booker Prize in 1993, and his non-fiction works include a biography of Isaiah Berlin, and books on ethnic war and intervention. Four books have resulted from travels to zones of conflict:Blood and Belonging, The Warrior's Honor, Virtual War, and most recently Empire Lite. Ignatieff is currently Professor of Human Rights Practice and the director of the Carr Center of Human Rights Policy at Harvard University.
Paul Scheffer, publicist and regular contributor for the NRC Handelsblad and the VPRO, is professor by special appointment for Metropolitan Issues at the University of Amsterdam since June 2003.
_________________________________________________________
Links: