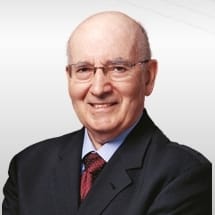 The John Adams Institute proudly welcomed marketing expert Philip Kotler, whose textbooks are hailed worldwide as marketing 'bibles'.
Peter Jurgens, senior consultant for strategic communication at Boer & Croon , moderated a discussion about City Marketing Amsterdam between Professor Philip Kotler and Amsterdam's Vice Mayor, Geert Dales and conducted the questions from the audience.
Philip Kotler's visit came at an uniquely opportune moment when Amsterdam is strongly engaged in city marketing. Global perception of Amsterdam has a decisive influence on how industries, citizens and visitors become involved with economic and cultural activities. Kotler considers that cities no longer can rely on national policies, but must, like any market-driven business, become attractive 'products' by improving their industrial base and communicating their special qualities more effectively to their target markets. The key to achievement is, according to Kotler, strategic marketing.
Philip Kotler is distinguished professor of International Marketing at the Kellog School of Management, Northwestern University. An authority in his field, he has received numerous awards and several honorary doctoral degrees. He has traveled extensively throughout Europe, Asia and South America. Professor Kotler has worked as an active consultant in many areas of marketing strategy and planning, marketing organization and international marketing. He was consultant for the cities of New York, Tokyo, Bangkok, Córdoba (Argentina) and Barcelona, and an analyst for IBM, General Electric, AT&T and other major companies.
Amsterdam's Deputy Mayor, Geert Dales, explained the city's intentions and discussed the outlines of the report Choosing Amsterdam, Brand, Concept and Organisation of the City Marketing
In co-operation with Focus conferences, Pearson Education, Amsterdam Promotion Foundation and the City of Amsterdam Economic Development Department
_________________________________________________________
Links: