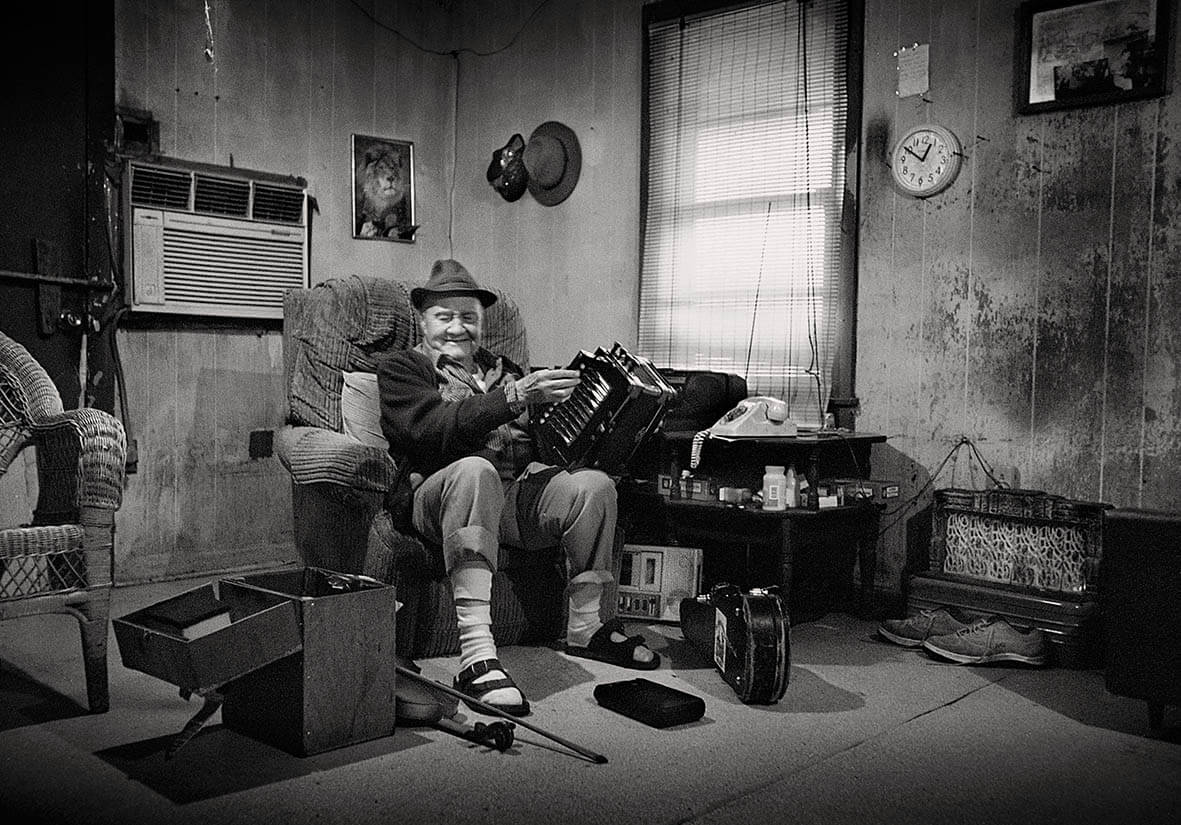 Shelton Manual was blind. Long ago he was blinded by a bullet during the hunt. So he could not see what his room looked like. He had a housekeeper who benefited from it and had taken half the interior of his house. Shelton's neighbor welcomed us warmly and showed us to the living room. I saw Shelton in a small bedroom, the door ajar. I heard him whispering with the neighbor: "Are these guys ok?". "Yes, they are," the neighbor whispered back a little too loudly. Shelton had become more careful who he brought into his house. His neighbor watched his guests. We had a wonderful time with this still happy living legend.
---
Don Montoucet from Scott, Louisiana, couldn't stand mess. He pulled out a white sheet to hide the dirty carburetors on the table. Of course there was no time to tidy up in Don Montoucet's life, because in addition to the automobile and agricultural garage, he was also a bus driver on the school bus in Scott, he manufactured triangles with a double curl at the ends and cared for his wife who had Alzheimer's. But luckily he had time to pose for me, below his mounted trophies.
---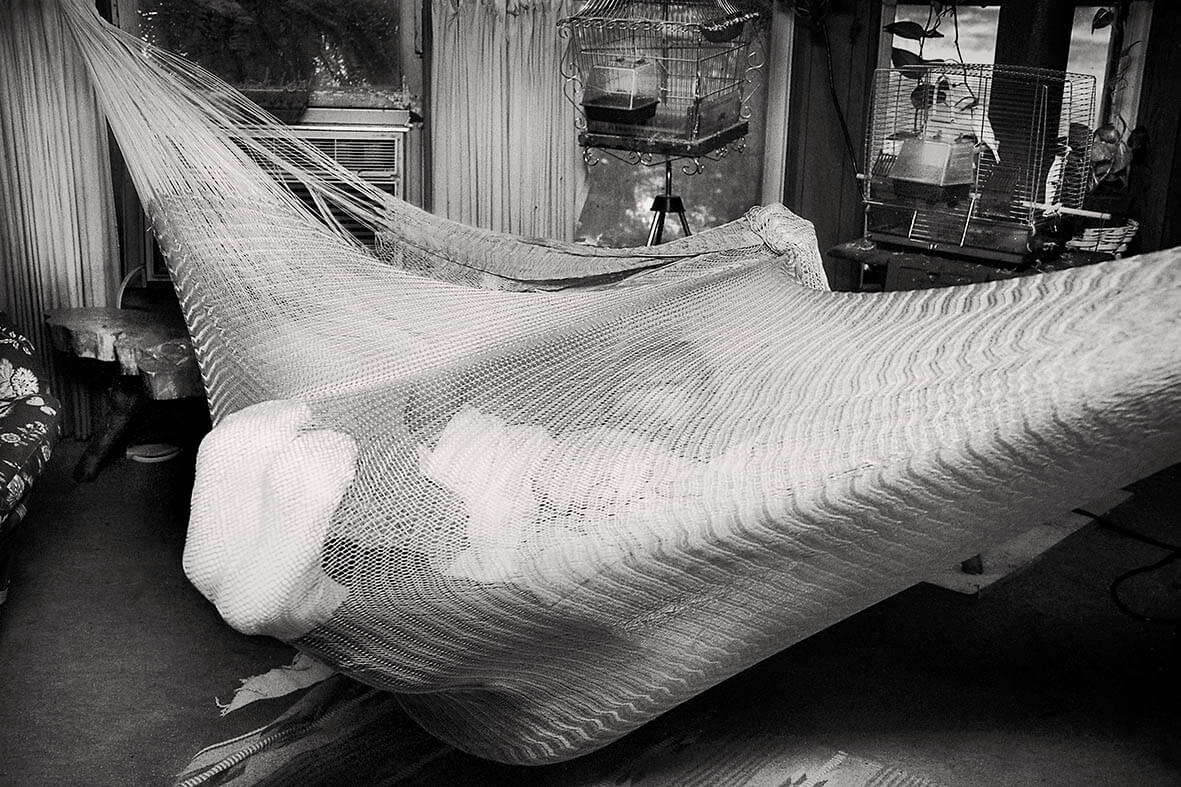 Bobby Charles of Abbeville told me that he had written the song "See you later, Alligator!" at the age of 15. He played it on the piano for the family and some friends. Someone asked if he could have it, Bobby thought it was fine and just gave that song away.
He got that worldwide hit in his head when one afternoon, in 1955, when he left the bar and called in the doorway "See you later, alligator!", a girl in the back of the bar shouted "After a while, crocodile!"  He went back inside to ask who had called out, and he thanked the girl who timidly replied that it was her. When he got home he wrote the alligator and crocodile song that was made world famous by Bill Haley & His Comets. The girl later became his wife. He also told me that he was still trying to get the rights to that song back. Years later he finally succeeded, but shortly afterwards he died. He wasn't able to enjoy the royalties for very long. "After a while, crocodile!"
---
On Sunday, November 10th, Emile Waagenaar will give a lecture in Utrecht on his photo series of Cajun musicians. For more info: here. You can order 'Arrête pas la musique! – Portraits of South Louisiana' from Amazon here.
This is the sixth of seven blogs based on Dutch photographer Emile Waagenaar's book of portraits of Cajun musicians. The first one appeared on September 18, 2019.