---
A lecture series by Estill Curtis Pennington.

For more than 200 years the arts in America have provided an illustrated guide to national identity, multi-cultural diversity, aesthetic responses to international art movements, and individual expressions in the fine and decorative arts. This lecture series explores six topics whose thematic content is drawn from a body of work created between 1792 and 1942, a span of some 150 years, moving forth from the early days of the young republic to the emergence of America upon the global stage.
While the creative material culture of those years is little known outside the United States, it defies certain stereotypical notions of a country racked by violent wild west shoot outs, torn by racial prejudice, struck by harsh class divisions fostered by a robber baron elite, and held back by sparse educational opportunity.  We will see a far more subtle America, one in which the overwhelming beauty of the natural setting provides an inspiring backdrop to the ambitions of those struggling to mold "this new found land, this new found man…" into a land where the much vaunted idea of freedom of expression nurtured a fledgling art world.
Schedule:
–          Wednesday September 28: Creating an American identity (1776-1830)
–          Tuesday October 4: Luminism: light in the wilderness, dinner on the table (1830-1870)
–          Wednesday October 12: Color, Coincidence and Class:  "seeing" American diversity (1840-1890)
–          Wednesday October 19: The Holland America line: genteel impressionism (1870-1900)
–          Wednesday October 26: Counter culture: the "modernist" agenda (1890-1920)
–          Wednesday November 2: Still to be seen: an American magic realism? (1910-1940)

---
Estill Curtis Pennington has served in curatorial capacities for the Archives of American Art, the National Portrait Gallery, the Lauren Rogers Museum of Art, the New Orleans Museum of Art, and the Morris Museum of Art. His publications include William Edward West, 1788-1857, Kentucky Painter, Romantic Spirits, Scenic Impressions and Kentucky: The Master Painters from the Frontier Era to the Great Depression.  He also published articles and catalog essays on the Dutch magic realists, and contemporary Dutch realism.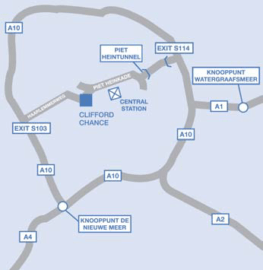 Price: € 275,-
Where: Clifford Chance building, Droogbak 1A Amsterdam
When: 8 p.m. – 9.30 p.m.
Please register at: deuss@john-adams.nl
For more information please call +31 (0)20 624 72 80