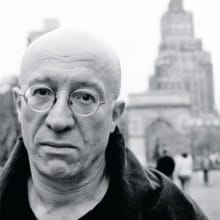 New York University historian Tony Judt joins us to discuss his new book Postwar: A History of Europe Since 1945. Judt covers the broad strokes and fine details of modern history, including the continent's troubled relationship with the United States. Prof. Judt's is 'arguably the most esteemed writer on contemporary European history', writes The New Yorker. He is the author of 11 books and a frequent contributor to The New York Times, The New York Review of Books and many journals in Europe and America.
Tony Judt died on August 6, 2010 after a two-year battle with Moton Neuron Disease.
The evening was moderated by VPRO broadcaster Chris Kijne and included panelist Frits Bolkestein, a former government minister and European commissioner.
_________________________________________________________