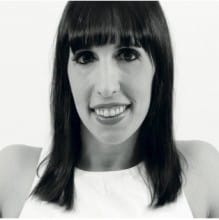 The year was 1995 and Amanda Gefter was having dinner with her father in a Chinese restaurant when he asked her: 'How would you define nothing?' That was the beginning of her quest to discover…the meaning of nothing.
It led her to physics and cosmology, to neuroscience and philosophy, and to conferences that she gatecrashed in order to gain access to the bright minds of sciences who could tell her about…nothing.
Gefter writes about her quest, and her discovery, in her debut with the quirky title Trespassing on Einstein's Lawn, and a subtitle as long as a comet's tail: A Father, a Daughter the Meaning of Nothing and the Beginning of Everything.