As part of the American Adventures Festival in Amsterdam, the John Adams Institute hosted a series of lectures on various subjects. On July 2, 1999, architect Frank Gehry and director of de J. Paul Getty Musem John Walsh spoke on the American influences in European architecture. Dutch architect Cees Dam moderated the evening.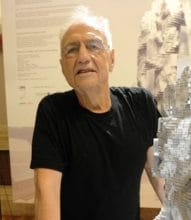 Internationally celebrated architect Frank Gehry's achievements include the Guggenheim Museum in Bilbao and the Nationale Nederlanden building in Prague. His architectural drawings and models, and his designs for cardboard and bentwood furniture have been exhibited in major museums throughout the world. His work has earned Mr. Gehry some of the most significant awards in the architectural field and several honorary doctorates.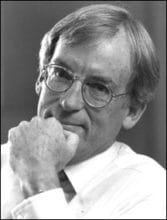 John Walsh assumed his duties as director of the J. Paul Getty Museum in 1983. After graduating from Yale University in 1961, he received his M.A. and Ph.D degrees from Columbia University. He worked at the Frick Collection in New York, and later at the Metropolitan Museum of Art, and began teaching part-time at Columbia. He resumed to work full-time at the Museum of Fine Arts, Boston, where he remained, serving for a time as Visiting Professor of Fine Arts at Harvard University, until his move to the Getty in 1983, where he stayed until 2000.