The 2018 midterm elections, featuring hundreds of congressional, state and local primaries, culminate with the Nov. 6 general election to decide whether Democrats gain control of Congress or if Republicans keep their hold on the legislative branch. On December 6, one month after these elections, two political commentators from opposite sides of the political spectrum will analyze the results: conservative pollster and Fox News commentator/analyst Frank Luntz and one of the youngest delegates at the 2016 Democratic National Convention, Darius Baxter. Comedian Greg Shapiro, member of the comedy group Boom Chicago, will make a guest appearance.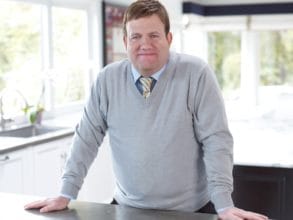 Frank Luntz is one of the most honored communication professionals in America today. He is one of the most influential pollsters in American politics, leading Barack Obama to once say: "When Frank Luntz invites you to talk to his focus group, you talk to his focus group." But he's best known for his political commentary. More media outlets have turned to Frank Luntz to understand the hopes and fears of Americans than to any other political pollster.
Darius Baxter is a community organizer who worked on Capitol Hill for Congresswoman Eleanor Holmes Norton and worked with the committee that drafted important gun control legislation. He is also co-founder of GOODPartners, a charity organization which bridges the gap between communities in need and the organizations and individuals seeking to provide resources to them.
Moderator Slager delivered this introduction. Click below to watch Frank Luntz comment on the 'Midterm Madness'.
With special thanks to the U.S. Embassy The Hague