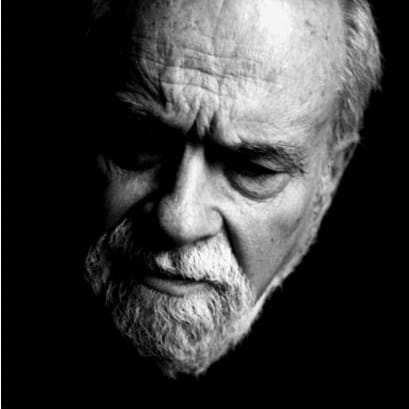 The John Adams Institute, in co-operation with the Historische Uitgeverij, proudly presented Arthur C. Danto in the Van Gogh Museum. The Historische Uitgeverij had recently published a collection of Danto's most important essays, titled De komedie van de overeenkomsten. Danto was a renowned philosopher and art critic. His theory on the end of art is as controversial as it is famous.
Maarten Doorman, philosopher and writer, introduced Mr. Danto and conducted the interview following Arthur C. Danto's lecture.
Arthur C. Danto's lecture was titled Beauty and Politics. It is based on a chapter in his book, The Abuse of Beauty. The book addresses the question of whether there can be any place for beauty in art, if it has been used primarily as a form of political criticism. The question is similar to that which became so poignant for artists after the attack on the World Trade Center: is there still room for art?
Arthur C. Danto (1924) studied Philosophy in Paris and in New York, at Columbia University, where he worked from 1951 until he received his emeritus professorship. Danto has written numerous essays, articles and books, including Nietzsche as Philosopher, The Transfiguration of the Commonplace: a Philosophy of Art (1981), Beyond the Brillo Box: The Visual Arts in Post-Historical Perspective (1992), After the End of Art (1996) and The Madonna of the Future; Essays in 
a Pluralistic Art World (2000).
Arthur C. Danto died from heart failure on October 25, 2013 at the age of 89. Read his NY Times obituary here.
Professor Dr. Maarten Doorman is a philosopher and poet. He currently teaches at the University of Amsterdam and the University of Maastricht. Doorman wrote several books on philsophy and art: Denkers in de ring: filosofische polemiek uit 25 eeuwen (1993), Steeds mooier: over vooruitgang in de kunst (1994), Filosofen van deze tijd (2000). And his poetry book Kloppend heden (2000).
_________________________________________________________