Ten years ago, a mystery-detective novel suddenly rose to the top of the bestseller lists. That book was The Da Vinci Code, the fourth novel of an, until then, unknown novelist named Dan Brown.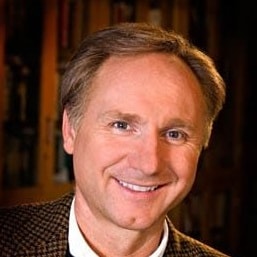 We all know what happened next: this "riddle-filled, code-breaking, exhilaratingly brainy thriller," as Janet Maslin described it,  turned into one of the most popular books of all times – selling up to almost 100 million copies worldwide. The reader had already met the main character of the book, symbology expert Robert Langdon, in Dan Brown's earlier novel Angels and Demons. But The Da Vinci Code brought Robert Langdon, along with his creator Dan Brown, world fame.
This year the fourth book of the Robert Langdon series, Inferno, was published, which references La Divina Commedia of Dante and is set in Florence, Venice and Istanbul.