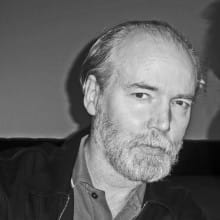 On February 17th, 1993, the John Adams Insitute hosted Canadian novelist Douglas Coupland. He is best known for his first novel and international bestseller Generation X: Tales for an Accelerated Culture. He lectured on his debut and his second novel Shampoo Planet. He read aloud from his third novel, that had not been published at that time. Dutch writer Robert Vernooy moderated the evening, which included Q&A with the audience.
He has published thirteen novels, two collections of short stories, seven non-fiction books, and many dramatic works and screenplays for film and television. His work often features topics such as postmodern religion, Web technology, human sexuality, and pop culture.
Read more from his website here.
_________________________________________________________
Moderator: Robert Vernooy