Jan 14, 2008 - Kloosterkerk, Lange Voorhout 4, Den Haag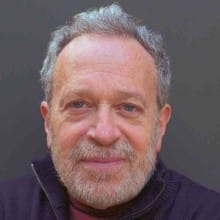 President Bill Clinton's former Secretary of Labor argues in his important book that in the last thirty years capitalism has flourished at the expense of democracy. Robert Reich – one of America's most renowned economists – says people now see themselves as buyers and sellers first and citizens only later, if at all. The rise of supercapitalism has meant fantastically increased choices for consumer goods but also decimated public services, an end to job security and looming environmental catastrophe. The U.S. leads in this dark trend, Reich argues, but Europe is right behind, and the only solution is to renew civic participation: to turn consumers back into citizens.
The evening – produced in cooperation with the Ministry of Economic Affairs and Business Contact Publishers – was moderated by Alexander Rinnooy Kan, Chairman of the Social and Economic Council of the Netherlands, and included Maria van der Hoeven, Minister of Economic Affairs.
____________________________________________________
Robert Reich's presentation at UC Berkeley:
Links:
Moderator: Alexander Rinnoy Kan

In collaboration with: Business Contact, Ministerie van Economische Zaken, Holland-America Friendship Foundation, American Embassy The Hague, AEGON, Gemeente Den Haag, BearingPoint, Ministerie van OC&W, Paagman Boekhandel