Climate change is the single biggest threat to human survival – and we are dealing with it all wrong, according to bestselling author Jonathan Safran Foer. In his new book We Are the Weather, Foer explores the central dilemma of our time in a creative and urgent new way. We have turned our planet into a farm for growing meat, he reveals, and the consequences are catastrophic.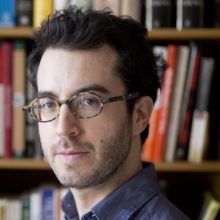 But the link between eating meat and the climate crisis isn't being talked about – because our leaders think we're not ready to make small personal sacrifices to save our way of life. But Foer himself is, and he is convinced that many other are too. His conclusion is that these sacrifices need to be made – and that they're much easier than you think. Cutting out meat for just part of the day is enough to change the world. With the future of our planet at stake, the time has come to consider how our descendants will judge our actions at this crucial moment.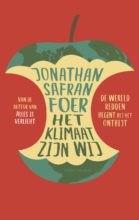 This book can be considered the sequel to Foers earlier book Eating Animals. He discussed the book during his visit to the John Adams in 2010. Click on the video below to revisit.
Moderator Hollis Kurman delivered the following introduction to Jonathan Safran Foer.