Aug 31, 2011 - De Rode Hoed, Keizersgracht 102, Amsterdam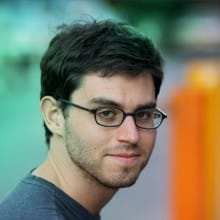 What did you have for dinner last Tuesday? What was your family's telephone number when you were eight years old? Human memory has a long history, but, ironically, we have forgotten most of it. We all know that before moveable type people relied on memorization. With the advent of the book – and the internet – we don't memorize as much. But, as Joshua Foer argues in his delightful first book, we've lost something in the process, for real knowledge involves imprinting information deeply into our minds.
In the process of describing how he trained for -and won– the US memory championship (one event features memorizing the order of 10 decks of cards in an hour), Foer took us on a historical tour of the lost art of memory.
Moderator: Russel Shorto

In collaboration with: De Bezige Bij Publishers, De Rode Hoed, Holland-America Friendship Foundation, American Embassy The Hague, AEGON