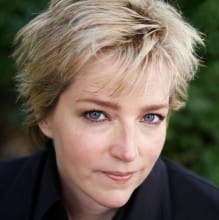 Karin Slaughter's nickname says it all: she is the Queen of Suspense. She is one of crime fiction's most celebrated award-winning writers. In the Netherlands alone she has sold more than two million copies of her books, and she is the only author ever with eight titles on the Dutch bestseller list at the same time, including the number one spot.
Her new book Cop Town is her first stand-alone novel. It is more than a thriller: Slaughter also casts a critical eye on social issues such as racism, feminism, and poverty in America. The novel is a powerful story about a young policewoman who is trying to succeed in the macho world of law enforcement in Atlanta in the 1970's.
Join us for an evening with the author whom the Huffington Post called "an exemplary storyteller" and "one of the great talents of the 21st century". Karin Slaughter also visited the Institute in 2005.